Story by Jono Carr. You can reach him at drinks@spantonmedia.com
Much like putting away your clean laundry after washing it, making espresso martinis all night can be one of those gruelling but necessary jobs in life. So given that this cocktail, originally called the Vodka Espresso and then the Pharmaceutical Stimulant by Dick Bradsell isn't going anywhere (because it's delicious), what's the best choice of coffee for this mainstay of bar orders?
Over the years, I've been through a few different ways of making the "espresso" element of these drinks with varying levels of quality. From perfect shots of espresso made to order on a fancy Italian coffee machine to chucking some hot water into instant coffee, the resulting effect has been served to every kind of guest in need of a pick me up.
I daresay few of us have the horror story of when a shaker burst open while shaking a cocktail, just ask Sebastian 'Cosmo' Soto how he got his nickname. Though some of the worst ones generally revolve around being pumped for espresso martinis while wearing a white shirt (or any clothing really) early in a shift and copping a frothy spray that stains the clothes and makes you feel sticky till the end of your shift. Yuck.
"When you make coffee as one of the modifiers for your cocktails make sure you change your brewing ratio compared to the regular plain cup of coffee." – Martin Hudak
I love a Tequila espresso martini on the rocks (not at all like the original I know) – it's a great beverage of an afternoon or big night. But I know you don't want just my opinion so I asked a few people well versed in the business of making delicious drinks about the caffeine element in their coffee-based beverages.
ADVERTISEMENT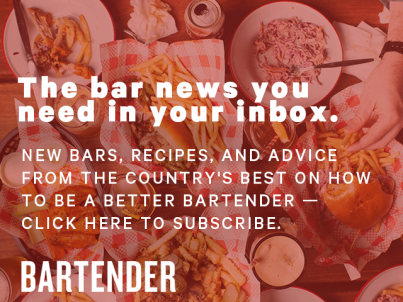 &nbsp
I'm not sure you can even write about coffee in cocktails if you haven't talked to Martin Hudak. He's not only a World Coffee in Good Spirits Champion (2017) but also the global brand ambassador for Mr Black, an amazing Aussie coffee liqueur that has taken the world by storm. He can also be found behind the bar at Maybe Sammy and Sammy Jr. Go there for a coffee or cocktail, you won't regret it. Fair to say Martin has a bit to say about the nuances of coffee in cocktails.
Martin says: "If you are looking for a full body robust type of coffee with lots of sweetness I would recommend using blended coffee or single origin naturally processed coffee from the South American coffee region. Roasting profile should be a bit darker but not too dark as you don't want to end up with nasty bitter ashy aftertaste.
"If you are looking for something more vibrant, citrusy and floral then definitely choose washed process coffee from South Africa with medium roasting flavour. The most important part is freshly roasted specialty grade beans so make sure they are all 100% arabica grade with proper high cupping scores and also with as much traceability as possible. I personally like to use an espresso for shaken style of drinks due its viscosity and body and filter coffee/cold brew for stirred or built style of the drinks.
"Also, when you make coffee as one of the modifiers for your cocktails make sure you change your brewing ratio compared to the regular plain cup of coffee. You want to make sure that the amount of coffee coming into the brewing process is higher with smaller yield as outcome, as this way you will have stronger TDS (total dissolved solids) thus the element of the coffee won't be in a shadow of other ingredients."
It's too perfect an answer I couldn't even cut that quote down.
Chau Tran, Co-owner of Burrow Bar and soon to open Cash Only Diner herself a world beating cocktail maker (Gin Mare 2019) agrees with Martin. "I think different types of coffee and how you extract flavour from it depends on what you want for the overall cocktail you are trying to accomplish.
"My favourite method by far is using a cocoa-esque Vietnamese roast and preparing the Vietnamese coffee in the traditional method. It's a cross between cold drip and espresso, a small tin pot sits on top of a glass, a particular grind and roasted coffee from Vietnam is popped on top, lightly tamped and hot water is poured over it and then lidded. The result is this thick, slowly percolated and extracted Vietnamese coffee, that's rich, chocolatey and viscous. We use it in our coffee martinis at Burrow Bar and soon to open Cash Only Diner, and it is wonderful."
Obviously, when you're selling hundreds of espresso-based drinks a week, you're not going to be at the coffee machine pulling individual shots for each cocktail. That inevitably leads you to using some form of "off the shelf" cold drip/brew', suggests Steve Davis VM of the iconic Opera bar. When it comes to high volume, few bars can compete with the mass of drinks they serve out swiftly and which are heavily featured on insta #operabar #iconic. But from a volume perspective, there are a couple of ways you can play it.
Steve says: "That doesn't mean a lack of quality as there are great options on the market these days. Alternatively, if your volume justifies it, you can even work with suppliers to create a custom brew that works with your spirit base. We were poised to do this with Onyx before Covid, and had previously done one with Little Drippa.
"We use a vodka and cacao base for Opera Bar's espresso martini, so for us it was important to have a really earthy, punchy coffee flavour to complement the sweetness of spirit. If the recipe is going to use 45-60ml of espresso, I don't see the need to double down and use a coffee liqueur. Do something fun with your spirit base in an EM!"
Consistency is key for all venues and there are a few options on the market that do just that. Cold drip or brew concentrate that is shipped to you cold and in handy 2,4 or 10lt goon sacks. Saving on space and prep time.   Some notable players in this field are Little Drippa, Onyx and more recently St Ali who's Wide Awake cold brew concentrate is made using a blend that has strong flavour notes of chocolate, butterscotch and almond praline that works well with vodka, rum, cognac bases, Blake Head from St Ali recommends.
Whichever you choose, happy guests is what counts, the caffeine, sugar and booze will do the rest. There are many ways you can get the former into your espresso martini that will make for a tasty drink, as for the best spirit and coffee liqueur to use, I'll let the booze brands fight over that.
Martin Hudak's Espresso Martiki
40ml dark rum
20ml Mr Black coffee liqueur
30ml fresh pineapple juice
15ml orgeat syrup
30ml Espresso (Ethiopia Gelana Abaya Natural)
Shake with ice and strain into a coupette.
Garnish with edible flowers or 
matcha powder shaped flamingo or palm tree
Chau Tran's Coffee Martini
50ml Vietnamese drip coffee
10ml Licor43
20ml Mr Black
30ml Vodks
Shake and strain. 
Garnish with the classic 3 coffee beans. 
"I would suggest adding some egg white 
and a long shake to recreate," says Chau.
Jono Carr's Tequila 'Spresso
45ml blanco tequila
15ml coffee liqueur
40ml St. Ali cold brew concentrate
10ml agave syrup 1:1
Pinch sea salt
Shake and strain over cubes into an old fashioned glass. 
No garnish required