Story by Jono Carr & Amy Spanton
Agave spirits have always been intrinsically linked to Mexico. When you think of Tequila there is the image of rows upon rows of agave plants in front of a beautiful backdrop of Jalisco, Guadalajara or Oaxaca.
This is for good reason. Tequila is one of the most intensely government-regulated spirits in the world, especially surrounding where it's made. So, you may not think of Airlie beach or Narribri when you think of agave. But there are a couple of Aussie distillers trying their hand at agave spirits and it's definitely worth giving it a try.
So who's doing it in Australia? How did they start and where can you get your hands on a bottle?
Blake Snake Distillery founders, husband and wife team, Stephen and Rosemary Beale make a spirit from wild agave plants at his farm in Narrabri, about 500 kilometres north-west of Sydney. We asked them to tell us a little bit about their journey to making agave spirit in Australia.
ADVERTISEMENT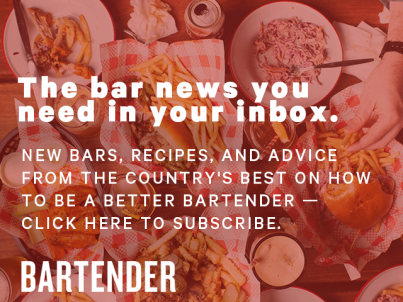 &nbsp
Tell us a little bit about how you decided to turn native agave into spirits?
Some years ago we discovered the plants we have growing wild on our farm, agave americana, are one of the agaves used in mezcal.  Coupled with this, our climate is quite similar to some areas in Mexico.  We decided to research mezcal methodology and approach it in a way to honour the artisanal traditions even while employing minimal changes to the cooking and fermentation processes.  We went to Oaxaca in January 2020 and visited palenques to see the process in person.  Since then we have kept in touch with contacts who help with questions and problems that might arise.
Stephen has a science background and a lot of patience.  It started as an interest, like a experimental hobby.  We didn't realise at the time how significant it was for Australia being the first paddock to bottle agave spirit.  Rosemary has a keen sense of smell and taste and definitely partakes in all aspects – but does have a job outside of Black Snake. Finally we love mezcal; the layers of flavour and complexity are like no other spirit.
"Agave distillates will most likely continue to be a high effort for output alcohol. What I'm excited to explore is how species translate to flavour in worldly different environments." – Alex 'Happy' Gilmore
How is it different from Tequila?
As you would know we can't use the term 'tequila' nor 'mezcal' as it's protected by Denomination of Origin, however at Black Snake our process is more in line with mezcal as we roast underground in an earthen oven, whereas all tequila must use blue agave (weber) and usually is cooked in an oven more like an autoclave.  Most tequilas can reproduce their taste with each batch, however our agave spirit and mezcals coming from Mexico, often produce different flavours with each batch.
Do you see the Australian agave market growing?
Definitely. From what we read and understand many drinkers are turning to mezcal and tequila as the quality is improving, and tastes are changing and broadening. However as the demand grows we believe getting good mezcal and tequila is not always easy for the importers. Australia has an excellent climate for growing agave and no doubt there will be more distilleries exploring agave spirit making.  The only problem is the plant can take six to 20 years to mature and high labour from start to finish.
Sebastian Reaburn, founder of Anther Spirits, has been working with TSI on their agave spirit brand. The project is still in its infancy and they now have 430,000 plants in the ground. Here's what he had to say.
How did all this start for you?
We heard of a farm in Ayr, Queensland that was wrapping up a 10 year study of agave as biofuel and was about to bulldoze the field to replant sugar cane. That farm was on a similar latitude south of the equator that Jalisco is north of the equator so it was fairly close to the growing conditions you could expect there, just without the elevation.
We asked if we could harvest the plants and went about extracting half of the 2,000 plants. A lot of the plants had already flowered meaning less fermentable sugars were present. We managed to get about 140 pina and 100,000 bulbils, the rhizome that grows from the flower stalk that is essentially a clone and how they asexually reproduce after a few years.
So you used them to make agave spirit?
The pinas were steam-cooked in 2019 in a local commercial cooker and distilled in a copper pot still. From that, we now have a blanco and two different types aging, one of which had very low intervention from the team. The distilled profile was quite different to tequila. It was lean and structured, showed a lot of minerality and was quite bright.
What happened next?
So we went about finding a farm for ourselves needing 400 hectares to grow enough to produce that amount.
We currently have 430,000 plants in the ground and 200,000 more in a nursery that are a year old and plan to be planting those in 2023. By then there will be 4-5-year-old pups (plants) and adding more 2-year-old pups to those afterwards. We are building a distillery on the site that will have a steam oven and even a tahona.
My goal is to take people along on the journey with us with full transparency. There is no brand name as yet but that will come later"
I couldn't be more excited to follow this incredible journey and eventually get to taste these Australian agave spirits.
Three to sample:
Black Snack Asp Joven
ASp is an Agave spirit made in Australia and inspired by Mexican traditions and handcrafted with wild, locally grown Agave americana (sometimes with angustifolia) and each batch has its own unique taste. NOSE; butter, caramel, melon, caper berry, brine, fresh oregano and peppering. PALATE:  butterscotch cookies, caramel, woody herbal notes mid palate. While the signature of ASp is a smokey taste this will vary with each batch and each person's taste/experience. Blacksnake.com.au
Echuca Gold Agave Spirit
A classic Mexican inspired spirit produced from high quality Agave Nectar and Double Distilled at our award winning Echuca Distillery. Gold is lightly oaked, exhibiting a crisp honey aroma together with sweet vanilla and smoky undertones. echucadistillery.com.au
Mount Compass Agave Spirit
Produced from Australian sourced Agave syrup. We brew, distill and package this product at our Mount Compass Distillery. A classic spirit with complex flavours. mountcompasspirits.com.au