W Churchill
125 St Georges Terrace, Perth
wchurchill.com.au
W Churchill opened its doors in March 2019 and is located in Brookfield Place at the heart of Perth CBD. It's brought to you by the team behind Bar Lafayette which is on the ground floor of the same heritage listed WA Trustee Building. With that heritage listing comes oodles of old-world charm. A little bit like Mr W Churchill himself, one could say.
The team built on the reputation of the 2018 Pop-Up Churchill Bar and Restaurant. In this permanent incarnation W Churchill has reinvented the Lower Ground Floor of Brookfield Place. The interior is a dream realised for owner Brendon Sim. Assisted and designed by notable Woods Bagot and fitted out by award winning Built, W Churchill reflects the sophisticated sensibilities of its surroundings, while also paying tribute to Perth's storied past.
ADVERTISEMENT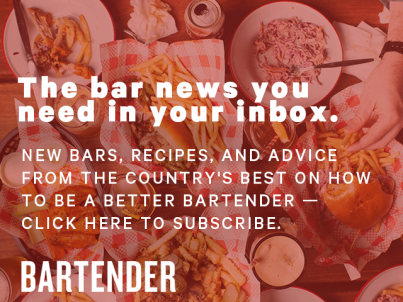 &nbsp
It boasts home-style food, live music and of course, drinks. These people are all about delicious drinks served really well. And while Bar Lafayette is all about artisanal cocktails, W Churchill is all about gin. In fact, they boast more than 100 gins in their collection. With over a hundred offerings, their selection of gins is a sight to behold. And as you can imagine, its gin classics that they focus on.
"We are in hospitality. We sell good times. Everyone should be having a good time. Our motto is "darker & louder"." – Brendon Sim
The cocktail list is necessarily gin laden. They have a list of five martinis which feature their take on a Gibson, a Tuxdedo, A Dry Martini, a Dirty Martini and a Floral Martini. If it's a G&T you're after, there are six to choose from on the Gin Tonica menu including the Citrus Tonica which boasts radish and confit lemon in the ingredient list. Other highlights include the Charlie Chaplin #2 (Sloe Gin, Apricot Brandy, Blackberry liqueur and lime) and the Gin & Juice (78 Degrees, Peach Liqueur, Campari, orange, passionfruit and grenadine).
If you don't feel like gin, then the n10 tap bar offers a wide selection of traditional tavern classics alongside an eclectic range of craft beers and ciders.
Chef James Watson is also gaining kudos for his Aussie pub dining menu. If it's classic fare you're after, then you're in the right place. Their signature Parmigiana is a top seller which sits alongside other comfort food like their homemade pie of the week, Steak Sandwich and the and the Churchill Burger featuring Kerrigan Valley Beef, Mushroom ragu, emmental cheese, truffle, and a secret Churchill sauce.
Q&A with operator, Brendon Sim
For those who haven't been there, can you describe what W Churchill is all about?
Located on the ground floor of the historical WA Trustee Building (1925), W Churchill is a Churchill-era Gin Bar. With a Gin list of over 200 and growing, we are set to be on top of every Gin lover's list. We don't just stop at Gin. There are 10 beers on tap with a hefty rotating list for the Beer lovers too. Refined Pub Dining is what we do. Classics done well.
Our company ethos is friendly yet attentive service, offering the best quality products and ingredients for our guests, in a setting that takes you away from the hustle and bustle, while still being in the heart of the city.
Give us a bit of background on them and how you came to run these two venues.
Bar Lafayette (our first bar) poured its first cocktail in Sept 2012. We originally had 4 partners. Over the years, they have since moved on. From 2018, it has been Jess and I and of course, none of this would've ever been possible without our amazing team. W Churchill's story is a little different. As we have just taken sole ownership of Bar Lafayette, opening another bar was the last thing on our minds. However, an opportunity came up that a venue within our precinct was to become available. Being in such close proximity, I felt it was crazy to not try and make it happen.
.
Tell us a bit about how you got started in the hospitality industry?
I grew up working in Skate Stores and Sneaker Boutiques. After that, I started a clothing agency and was a sales agent. Bar Lafayette was my introduction into the industry. After 9 years, there's nothing else I'd rather be doing.
What does a day look like for you?
Everyday is different and that's what makes it fun! But the basis of the day is we have our management meeting on all things Bar Lafayette and W Churchill as soon as I get in. Once this is done, I get kicked out of the office by the wife and admin team so they can start their day. Apparently, I demand too much.
As I leave to find a nice cafe somewhere to reply to my emails and make my phone calls, I ensure the lights are perfect, the music volume is perfect and the temperature is perfect.
I will usually get back after lunch and by this time the regulars will have arrived. The second part of my job starts. By 10pm I'm 86. *PS: My wife made me write this.
Your wife and you are in this together. Who takes on which roles?
My wife and business partner Jess, handles Payroll & Accounts, Creative Direction and Work Mum. Myself, I handle the front of house, Staff management and Business Development.
When you walk into a bar, what are you looking for? What makes a great bar experience?
First thing I look for when I walk in a bar is the vibe. A lot of factors fall into the "vibe" category. Lighting, music, staff (attentiveness, if they say "Hello", and if they're having fun – Understand that it gets hectic when they're under the pump. But you can tell when someone doesn't want to be there) and of course the look on every guest's face. We are in hospitality. We sell good times! Everyone should be having a good time. Our motto is, "Darker & Louder".
Mentors? People who have inspired you?
I've had many mentors in my time, but if I had to name one, definitely my mother. The strongest person I've ever known.
What are you drinking right now?
A perfectly stirred Negroni or a Tommy's.
Where do you see yourself in the next 5 years?
I'll be 45. Hopefully, still enjoying what I do and selling good times!