This morning the World's 50 Best Bar list was announced with four Australian bars being named in the list.
The highest ranked was Maybe Sammy, at number 22 on the list and also named best bar in Australasia for 2021. In 2020 Maybe Sammy reached number 11 on the list and the year before that, number 43. Congratulations to Stefano Catino and his team for continuing to push the boundaries of fun with this world class offering.
Also included again this year was Cantina OK!, coming in at number 23, a jump up from 28th position in 2020. Hayden Lambert's tiny bar, Above Board in Melbourne was the next Australian inclusion coming in at number 44. This is a huge jump up from a 2020 ranking of 84. Finally, newcomer Re has also made the list coming in at number 46 and also winning the sustainability award.
Taking out top honours in the list for the second year running was The Connaught Bar in London. "A triumph from the start, Connaught Bar still manages to edge closer to perfection every time its doors open," say the World's 50 Best team. "It is the quintessential London hotel bar, but in its poise, elegance and the leadership of Agostino Perrone, Giorgio Bargiani and Maura Milia, it has a distinct Italian accent."
In terms of all the other bars from around the world, you can check out the full list here.
ADVERTISEMENT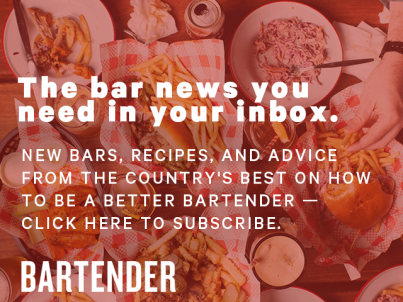 &nbsp