Chuck Trailer's
Shop 7/152 Campbell Parade, Bondi Beach
chucktrailers.com @chucktrailers
Chuck Trailer's is the new Bondi dive offering dollar wings, 90's disco drinks and an array of top-shelf Bourbon, all with an ocean view. Opening just off Campbell Parade, Chuck's is the brainchild of two Brits, Ben Campbell and Brendan Darcy, who met over 10 years ago. They are also the co-owners behind local favourite, Neighbourhood Bondi. For the past two years, they've put their spin on the popular tiki bar, but they couldn't wait to create their next venue.
"Neighbourhood is a great Bondi staple, and we are very proud parents, but we're just at that point in our ten-year relationship that we want to raise a baby of our own from the ground up, and so Chuck Trailer's is born," tells Campbell.
ADVERTISEMENT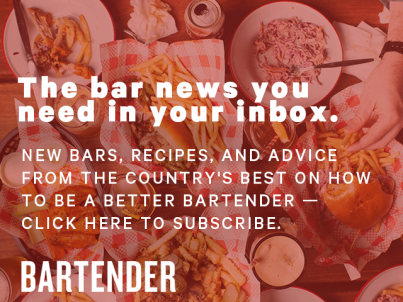 &nbsp
Chuck Trailer's doesn't mess around with its food offering, from twists on American classics, like BBQ wings (served with their house Dr. Pepper sauce) to the more adventurous "Ring Sting Idiot Wing" (served alongside a well-needed glass of milk). For those not partial to wings, there's the "Thunderbird Chicken" inspired by Nashville buttermilk style chicken or even the "No Chook Yoself" beef burger for those swerving the Chook completely.
Chuck's back bar is heavily laden with Bourbon but another American whiskey, The Boilermaker (whiskey mixed with beer) is king here. There's even a list of "Baller-Makers" with pairings from the top shelf, like the limited release Woodford's Baccarat bourbon, alongside American craft beers from their 6-foot, beer-laden fridge.
The fit-out at Chuck Trailer's is eclectic. During the day, the bar spills out onto Roscoe Street with outdoor seating in the sun but come night, the windows close, curtains are drawn, and the "anything goes" vibe comes into its own. Around the bar, you'll spot skateboards pinned between rock 'n' roll posters, neons hanging from scaffolding, taxidermy toads… you can even smash out a game of Pro Skater at the bar while you wait for your wings.