As summer rolls along, we love ourselves a refreshing and icy tiki style drink. And even though our summer plans are being dampened here on the east coast by La Nina and her epic amounts of rain, there is still plenty of good reasons to get stuck into a tiki drink.
Jono Carr, in his recent gin article, reminded us just how much we love this drink. This is one from one of tiki's founding fathers, Trader Vic, and the original version from the 1940s has a huge whack of booze in it – with rum, gin, brandy, orange and lemon juices and a cream sherry float.
Trader Vic was known for his love of using loads of ingredients. But this one packed a bit too much of a punch for some, so he adapted it to the Samoan Fog Cutter in the 1950s. It's basically the same recipe but has 30ml less liquor and was also blended instead of shaken. For the Viking Fog Cutter, you simply sub out the sherry for some aquavit.
Fog Cutter
60ml lemon
30ml orange
15ml Orgeat
60ml light rum
30ml brandy
15ml gin
15ml cream sherry to float.
Shake all but sherry and dump into a
high ball or tiki cup of your choice.
Float sherry on top.

Trader Vic's recipe adapted by
Vintage Spirits & Forgotten Cocktails
ADVERTISEMENT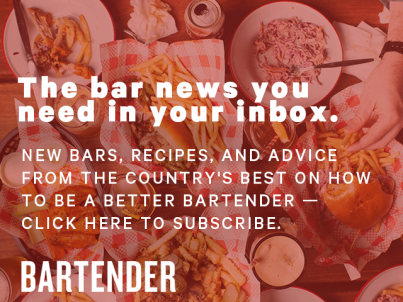 &nbsp