Indie Spirits Tasting Melbourne
Sunday, 8th May, 2022 – 1pm-4pm
The Craft & Co., Collingwood
After what feels like a COVID-induced eternity, we are really excited to announce that the Indie Spirits Tasting will be making its return to Melbourne this May, the first event since 2019. Click here to get your early bird tickets now.
ADVERTISEMENT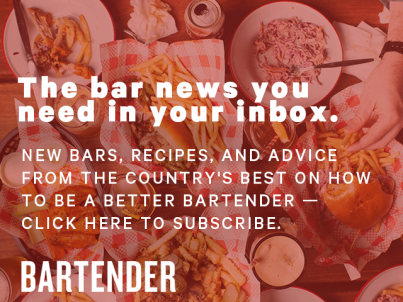 &nbsp
Indie Spirits Tasting, proudly presented by Australian Bartender Magazine, launched in 2015, and we are thrilled that the event is coming back to Melbourne and The Craft & Co. in Collingwood on Sunday, 8th May. This event showcases the best in craft and independent bottlings from both Australian and around the world.
There will be lots of your favourite brands on show from the likes of Never Never Distilling Co., Poor Toms, Boat Rocker, Tara Distillery, Archie Rose, Luxe Wine + Spirits and many more. A full list of products on show will be coming soon so stay tuned.
The event (which will be rolled our in Brisbane and Sydney later in 2022) will feature more than 25 exhibitors showcasing more than 100 craft spirits, with master distillers on hand and free seminars going deep into the world of independent spirits.
Indie Spirits Tasting is the country's biggest showcase of craft spirits so make sure you book your tickets ASAP to secure your spot as numbers are strictly limited.
Early bird tickets are on sale now $45 (plus fees), so click here to get $20 off the standard ticket price. Tickets include all samples, snacks and first-in, best-dressed seminars.

TICKETS:
This year we will be offering one session from 1pm – 4pm.
Early Bird Tickets are now on sale for just $45 (plus fees).
Standard ticket price is $65 so it's a great deal to get in early. Tickets include all the samples, snacks and access to the seminars (first-in, best dressed).
BRANDS ON SHOW:
COMING SOON!

SEMINARS:
Our first-in, best-dressed seminars are always a big hit with attendees to Indie Spirits Tasting events. A full list of seminars will be coming soon!
For more information about the Indie Spirits Tasting including stories, photos and brand profiles from the events in Melbourne, Sydney & Brisbane. click here.
To visit the official Indie Spirits Tasting website, click here.