Behind the orange door
667 Ann St, Fortitude Valley
Savilerowbar.com.au
Savile Row in Brisbane has cemented itself as a bar with a great bar team, great cocktails and a dedication to top level service and training. Their unique selection of cocktails is refreshed each quarter and represents a raft of original flavours and unique serves to reflect seasonality and progression. Ops Manager Tim Speechly reached out to us late last year with some highlights from their latest list and we took the opportunity to showcase some drinks and to ask him some questions about the drinks and his process.
Give us a bit of background on Savile Row? How long has it been open etc?
Savile Row is a Cocktail and Spirits Bar with a focus on Whisky. Boasting a collection of more than 1000 spirits including more than 100 agaves, 100 gins and and more than 850 whiskies. Our cocktail menus always aim to push the boundaries of our guests' palates. Our doors have been open for four years now, with a myriad of world class bartenders calling it home at some point in their careers. Those who have graced the bar include John Highton, Kayla Reid, Dominic Xavier and Campbell Jones, just to name a few. Savile has been going from strength to strength recently. Luckily, we didn't see much of a slow down from Covid as we pivoted, changed the style of service and adapted to the climate.
"We start by mapping out the spirits we are using, we then move onto how many of each style of drink we want to make and work out what spirits will work best for each style. This is pretty integral to get right and sometimes to have to move things around later, adapting is important."
What's the drinks philosophy?
Our drinks philosophy is using simple flavours and produce to create unique combinations to push our guests out of their comfort zones. We do this gently by using common ingredients that they recognise to entice them to try something different. Think about what we are putting in our body is at the forefront of people's minds. Brisbane is quickly becoming one of the fastest growing cities in Australia and we wish to be a part of that growth. We do not drink shame or tell people what to drink, we encourage through providing knowledge on what is out there and what is creatively inspiring us.
What's the story behind the new list? Inspiration etc.
Myself and Jacob Cohen (Venue Manager) sat down in late July 2021 to map this menu out, this was our first menu that we had done together, both of us have written countless cocktail menus in our past, but doing a menu with someone for the first time is always interesting to see how they think about turning ideas into liquid to put into a cup and the end of the day. We start by mapping out the spirits we are using, we then move onto how many of each style of drink we want to make and work out what spirits will work best for each style. This is pretty integral to get right and sometimes to have to move things around later, adapting is important. For this menu we have three fixes, two Spritzes, three stir downs, two Juleps, four Highballs, two Milk Punches, two Sours and a Blazer, a Cold Irish Coffee, a Tiki Punch, a Swizzle and a Martini and Margarita Twist. Once we have this down, we then move onto flavour combos. We wanted this menu to have a big Summer feel to it so we use a lot of fresh produce and fruit forward flavours, as well as a subtle Japanese inspiration using sake, yuzushu, umeshu, shiso and matcha.
ADVERTISEMENT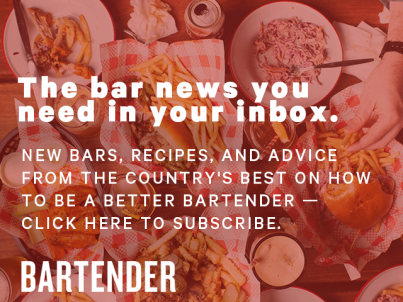 &nbsp
We always have to look at what we have done to know where we are going, so looking at old Savile Row menus and looking at what other people are doing to see what hasn't been done is important. This is hard as every drink has normally been done and redone over and over in ten different ways. We try our very best to avoid this and never make a similar drink that Savile has done previously. From there we have the structure of a 26 drink menu and we assign drinks to staff. Doing menus is a team effort and a hugely creative endeavour and we want to bring our whole team in on it with us. 26 drinks total is a lot to manage; all those ingredients and flavours and I can tell you now we do not do it alone. Charlette Needham is Savile Row's in-house mother and prep manager and she is integral in putting all of this together. She is also passionate in Japanese flavours and spirits which has helped us a lot and rubbed off in this menu.
Who's part of the bar team? What do they bring to the bar?
As aforementioned we have Jacob Cohen, Venue Manager. Myself, Bar/Operations Manager, Charlette Needham, Prep/Produce Manager, Nick Sebar and Andie Bulley our Senior Staff. We recently had a bit of a changing of the guard and saw a handful of our senior staff moving on to BA and rep roles. It's great to see that we can help grow their careers to different roles within the industry. So we have recently added a young core of Will Beverley, Alex Breen, Lachie Blake, Julia Hill and Jack Ferguson. We don't have set roles at Savile, everybody does everything.
Who's the funniest?
Probably Will Beverley to be honest, this guy is a breath of fresh air. Keeping the team energized and laughing throughout the night is a bit of a staple coming from him, always dancing or singing along to whatever music is playing. Along with this, he is also an incredibly dedicated professional who genuinely wants to learn and absorb all that he can and shows up to work ready to do so. Myself and Jacob count ourselves lucky to have staff like Will.
Cabo Brunch
-Herbaceous, Refreshing, Spicy-
30ml Heradurra Plata
15ml mezcal
5ml agave syrup
30ml verdita*
Top with Strangelove Jalepeño & Lime Soda
Build in tall glass, add rod ice and
garnish with thin slice of Jalepeño

*Add flesh of 2 Green Capsicums,
5 Jalepeños (De-seeded),
12 Mint leaves, 1 whole bunch of coriander,
450ml of Pineapple Juice, 60ml of Herradura.
Blend until smooth, pass through a chinois filter,
store and bottle.

ALL CAPS!
-Rich, Nostalgic, Decadent-

40ml cacao butter washed Patron Reposado*
15ml toasted coconut infused Lillet Blanc**
15ml cherry oloroso caramel***
2 dashes chocolate bitters

*melt 75 grams of cacao butter,
add to a bottle of patron reposado,
chill overnight, strain off through a coffee filter,
bottle and store.

**Toast 50g of shredded coconut and
add to 1 bottle of Lillet Blanc,
cold infuse overnight.

***To a pot add 500g sugar,
250g water and cook on medium heat
until sugar is dissolved (only stir very minimally)
Once dissolved, turn heat up to max
until you start to see colour in the liquid.
Then add 150 g of cherries
cook for a further 5mins on max heat
Then turn the heat off and
add 150g of oloroso, strain and bottle.