#Breakthebias: How to celebrate International Women's Day in 2022 at a bar near you
March 8 is International Women's Day and this year the theme is #BreakTheBias. It's all about moving towards a world that a is diverse, equitable, and inclusive for all women.
With all that is going on in the world, this celebration of women is crucially important and is being supported by lots of bars around the country. (Please note: this is just a few events but if you have anything you'd like for us to add to the list, then get in touch).
Also keep an eye out for our March issue which will be landing soon. In the issue we interview five women in hospo about their careers, life behind the bar or still and their hopes for the future.
Celebrating Women in Hospo
Where: Perry's: A Refreshment Club, 314 Smith Street, Collingwood,
When: Tuesday, 8th March, 3pm-8pm
Hosted by Kayla Reid, Bar Manager at Nick & Nora's & 2021 Bar Awards Bar Manager of the Year
Get your $25 tickets here.
Throughout the afternoon, hear from two separate panels as they discuss and dissect the things that matter most to us in our beloved industry. The sessions, led by all female panellists and hosts will see industry heavyweights tackle the big issues, chatting unfiltered, unfettered and supported. Hosted by the excellent crew at Perry's: A Refreshment Club and Blackhearts & Sparrows, enjoy industry networking, panelled discussions, live music and snacks.
ADVERTISEMENT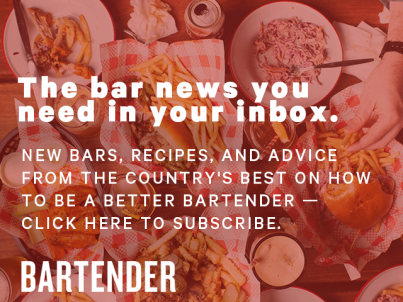 &nbsp
Session one: Women of booze
Mc'd by Kate Hoskin | Mighty Craft
Cheery Noble | Blackhearts & Sparrows Beer Buyer
Laura Twoomey | Owner Paradise Alley
Joey Tai | Anther Distiller
Cara Devine | Bar Manager at Bomba
Session two: Women behind the scenes
Mc'd by Hilary McNevin
Jo Duff | HR Gin Palace
Misty Kunze | Phone Booking Service founder
Jess Ghaie | Owner & Wine Buyer at Blackhearts & Sparrows
Anna Augustine |Trader House Project Manager
The Forgotten Bartenders: Rewriting HERstory
Where: The Everleigh, Melbourne
When: Tuesday, 8 March, 6.30pm
Tickets: Buy your $65 ticket here.
Every year at International Women's Day, bartenders around the world toast Ada Coleman and her contributions to bartending, and mourn the absence of other female bartenders in history.
The team at the Everleigh have searched through the history books to discover the women who changed history behind the bar. This International Women's Day, 8 March, they invite you to join them in The Elk Room at The Everleigh; they will introduce you to the women that have shaped cocktail culture over the last three centuries.
Ticket price includes 90 minute seminar by Nele Stubben & Katya Owens, a curated selection of three cocktails made with Never Never Gin, alongside a cheese pairing from Lucy Whitlow, and a charitable donation to SisterWorks.
International Women's Day At Bloodwood: A Celebration Of Women Distillers
Where: Bloodwood, Newtown |
When: Sunday 13 March, 1 – 4pm
Book your ticket here while you can
On Sunday 13 March, Bloodwood restaurant is opening its doors to all for a cocktail degustation that celebrates pioneering Australian female-identifying distillers. Anybody and everybody is welcome to come along and meet some amazing female pioneers helping to shape the Australian craft distilling industry. You will enjoy a 'cocktail degustation'.  Bloodwood's Claire Van Vuuren and her team Sarina Fang, Deanne Paramaxidis and Jessica will create a menu that is bold, packed with flavour and inspired by the spirits and cocktails that we will be tasting on the day. Tickets are $120.

Botanicabird X Bar Mellow International Women's Day Event
Where: Bar Mellow, Newcastle
When: Sunday, 6 March, 1pm – 4pm
Tickets: Get your $50 ticket here
@barmellow_, is hosting a celebration of women on Sunday 6th March, saying: "Lets #breakthebias (2022 IWD theme) and join the sister code to raise money for local charity, @gotyourbacksista."
Photographer @zoealicelonergan, florist @botanicabird, @barmellow_ and pleasure positive, sexuality professional @pleasure_and_peach have teamed up to create an IWD event that will leave you high on empowering, inspiring and enlightening feminine energy.
Ticket price includes G&T on arrival from @farmerswifedistillery & @barmellow_, Grazing table by @seasaltandsagecatering.@Newcastleherald journalist @alexmorriswrite will lead a panel discussion with four local lady speakers, Dr Emma Ford from @uni_newcastle (@dilemma_forever), Kylie Sepos from @farmerswifedistillery, Claire from @burbridgeandburke and Mel Histon from @gotyourbacksista.