Indie Spirits Tasting, proudly presented by Australian Bartender Magazine, launched in 2015, and we are thrilled that the event is coming back to Melbourne and The Craft & Co. in Collingwood on Sunday, 8th May. We want to see you there so we are offering 50 free tickets to the Melbourne bar industry, to the first people to simply click the link and register.
This event showcases the best in craft and independent bottlings from both Australian and around the world and  is presented by yours truly Australian Bartender magazine, the country's leading drinks mag for the bar industry.
Coming along to these events gives you an inside track on the latest booze products to hit the market, direct from the backbar and the still, with a focus on handcrafted and locally-made hooch.
It will work for the first 50 people who use the link and then it will cut off so get in quick. Don't register unless you're planning to attend as these events are sell-out each year.
Indie Spirits Tasting Melbourne will feature over 30 exhibitors showcasing more than 100 quality craft spirits from grappas to gins, amaros, mezcals and more, check out the full line-up of exhibitors right here. There are also master distillers on hand to chat and free seminars hosted by Bartender magazine going deep into the world of indie spirits.
ADVERTISEMENT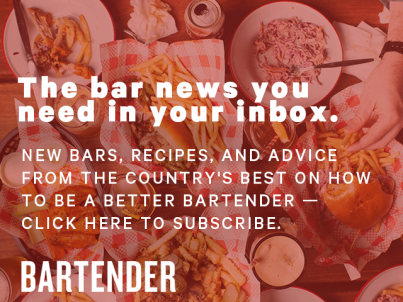 &nbsp
SEMINARS:
Our first-in, best-dressed seminars are always a big hit with attendees to Indie Spirits Tasting events. A full list of seminars will be coming soon!
For more information about the Indie Spirits Tasting including stories, photos and brand profiles from the events in Melbourne, Sydney & Brisbane. click here.
To visit the official Indie Spirits Tasting website, click here.
Indie Spirits Tasting Melbourne
Sunday, 8th May, 2022 – 1pm-4pm
The Craft & Co., Collingwood