It's been a long time since 2021 Bar Awards Cocktail Bar of the Year, Maybe Sammy released a new cocktail list. But we all know that their cocktail creativity is the stuff of legend. Their famed cocktail bubble can now be seen at bars nationwide.
Maybe Sammy's new cocktail menu which launches next week, is called 'Stardust' – it's a collection of 12 signature cocktails inspired by women from music, art, cinema and fashion.
The menu has been in development for six months under the direction of Maybe Sammy co-owner Martin Hudak with collaboration from Bar Manager Paolo Maffietti and the Maybe Sammy bartending team. Again, they will be hoping to extend the cocktail experience beyond the drink, which is something they have consistently nailed.
Each cocktail will be brought to life in the menu with pictures by Australian artist Clementine Roslund who commercially goes by KlemeKleme. In the menu, each cocktail has a QR code which takes you to a custom cocktail filter created from Clementine's artwork. So guests can jump on Insta with their drink and a custom filter. Very modern.
Co-owner Martin Hudak says: "Our role as bartenders is not just to pour you a drink, it's to fully immerse you into our world so you have a lingering memory that blows you away. We want to push the boundaries of what people expect from a cocktail bar and provide an extra layer of interactivity for our guests. The bespoke social media filters we've created have been really fun to develop and I think are the perfect channel to drive that extended engagement."
ADVERTISEMENT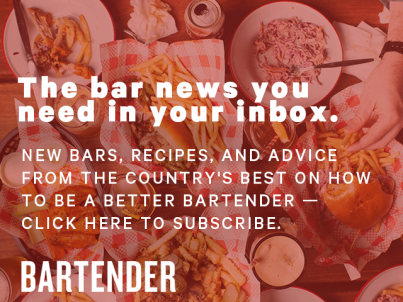 &nbsp
This is a step away from the Rat Pack theming of previous menus. "We love 1950s Hollywood and Vegas glamour so that will stay at the heart of our aesthetics and design,' says Hudak, adding, "we just want to focus our attention on these seminal women and their contribution to the arts. This collaboration with Clem bridges the gap between the women we are celebrating who have and continue to be international artistic icons, with an Australian who is exceptionally talented and making her mark right now."
Here are a few of the new drinks on the list:
Dancing Queen (Cher) – $25: Think Cher and you think playful, sexy and lots of sparkle, which is why this cocktail concoction comes to you in a disco ball Made with Don Julio Tequila Blanco, Mr Black Coffee Liqueur, Linie Aquavit, passionfruit and lime, Dancing Queen is a fresh and feisty twist on a margarita with layers of coffee and tropical fruit notes.
National Velvet (Elizabeth Taylor) – $23: Diamonds were famously this gal's best friend which explains the diamond-shaped ice cube you'll discover in this Legend has it Ms. Taylor adored a breakfast mimosa so it's those citrus notes that were the inspiration for profile of the National Velvet cocktail. Made with Ketel One Vodka, Black Market yuzu sake, Saint Felix Bitter Citrus Aperitivo, blood orange and Frankincense syrup.
Flower in the Sun (Janis Joplin) – $25: Presented in a gold flower-shaped bowl which you sip directly from, this rum-based cocktail is fresh, herbal and It makes a statement, just like Ms Joplin did, and pays homage to the flower child she was. Made with Bacardi 8yo rum, Talisker 10yo whisky, Muyu Chinotto Nero, spiced pomegranate and Australian native tea.
Maybe Sammy, 115 Harrington Street, The Rocks, Sydney www.maybesammy.com
Instagram: @maybe_sammy_sydney #maybesammy