Alma Avalon
47 Old Barrenjoey Road, Avalon
Almaavalon.com.au
St. Alma
20 Albert Street, Freshwater
St-alma.com.au
St. Alma in Freshwater is the sister venue to Alma in Avalon and the new addition to the franchise for business partners and operators Jack Leary and Time Christensen. These venues are all about the beaches and the relaxed vibe of drinking and dining that this area embraces. We took the opportunity to find out more about how these venues
came to be.
What's the attraction of the bar and restaurant business for you?
Jack: The ability to be creative and the opportunity to help shape someone's evening in a positive way. To do this we focus on two simple things, being of service to our staff to make sure they feel supported, valued and have opportunities for personal growth. Secondly, we turn our attention to creating the best possible experience for our patrons. It sounds so simple, but I feel that this has enabled us to continue to grow.
ADVERTISEMENT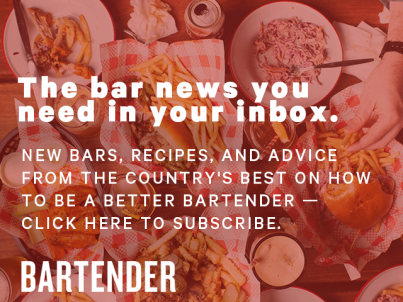 &nbsp
How did you wind up in hospitality?
Tim: I left school early to start my apprenticeship as a chef (I was a bit naughty at school so I had to find another outlet for my energy) "cheffing" was a great way to keep me out of trouble whilst also giving me an outlet to be creative and have a sense of achievement. The beauty of being a chef is you have tangible outcomes each day through the dishes you create and the feedback you receive, so you can improve almost daily.
Jack: Mine was a bit more of the path less travelled. When I was 18, my parents moved to Switzerland for work. My dad was really keen for me to take a scholarship at one of the International Hospitality Colleges there, where I'd get to live on campus for free. My response was that I would never work in hospitality, so I decided to stay in Australia. I studied Business at university and fell into a job in commercial real estate after graduating. After 2 years, something didn't feel right to me… I knew that I needed to push myself outside of my comfort zone and move in another direction, so I quit my job with no plan in place. After 6 months, and some serious soul searching, I felt that I could combine my real estate skills and love for dining experiences to find and create a space that I would love to dine at. Very long story short, I befriended Tim and after an epic trip to Mexico… Alma was born in 2017!
Tell me a little about your businesses?
Jack: We currently have 2 venues – Alma Avalon and St. Alma (Freshwater). They are both inspired by coastal Mexican cuisine with a seafood focus. Digging a little deeper, we try to create places with character that contribute to each particular neighbourhood. We use the word 'Meraki' in our team as a tool to guide our actions when we are here, it means "doing something with soul, creativity, or love — when you put something of yourself into what you're doing". Although it's not tangible we hope our guests can always feel it!
What makes the northern beaches of Sydney a good place to open a venue?
Tim: We LOVE the Northern Beaches. It's such an eclectic place to be and so accessible. We can start our day for a meeting at st. alma in Freshwater where things are bustling, then drive 30 mins up to North Palm Beach (the most northern beach) for a surf with no one else. Looking up at the lighthouse thinking "jeez I could be anywhere on the NSW coast!" Before ducking into Avalon Village to help with the evening shift at Alma, where there is a real sense of community and connection.
"Digging a little deeper, we try to create places with character that contribute to each particular neighbourhood. We use the word 'Meraki' in our team as a tool to guide our actions when we are here, it means 'doing something with soul, creativity, or love' — when you put something of yourself into what you're doing." – Jack Leary
How have you evolved as a business operator since the beginning?
Jack: Being relatively new to the industry, we still have a lot to learn. The first few years were honestly trial and error; we had to work really hard to keep the business moving forward and viable as we found our feet. Owning a restaurant can be overwhelming and exhausting, so we try to simplify things as much as possible. We can stay motivated if we know we are contributing positively to the community.
How do you continually develop your creative ideas?
Jack: For me that's not difficult, the aspect I love most about owning a venue is the opportunity to be creative. In the beginning, I would bombard Tim with out-there ideas each day. Which for him, can be super draining, many of them weren't feasible right then and there. As our partnership grew, I've realised the importance of having the clarity to know which ideas to pursue and the ability to communicate why I think something may have legs. And then other times, I won't have rhyme or reason, my answer to him will be "because it will be bloody cool!"
Where do you draw your inspiration from?
Jack: I don't have a whole lot of mentors from inside the hospitality industry, I normally try to draw inspiration from thought leaders in different industries because I believe it helps me to see the hospitality industry through an alternative lense. But one book we ask each of our managers to read is 'Setting the Table' by Danny Meyer. I love his staff-first approach and the care he takes in looking out for his team. We have integrated a lot of his philosophies in our approach.
It's been a gruelling couple of years. How has this impacted you?
Jack: To be honest, at the beginning of lockdown there was a stage where we were definitely dragging our feet thinking "why me!" But, we tried to stay positive. And after a tiny tantrum, we decided last year wasn't going to be a write off for us, we wanted to think about how we could utilise this period to continue growing. During lockdown we realised the building industry was still ticking along, so we took the leap of faith and locked in our second venue in Freshwater with some pretty good terms. It took around a year to complete but it meant we were productive last year and came out of lockdown with a new venue we are super proud of . You can always find positives and opportunities in any situation , you just need to develop the resilience and attitude to choose to do so.
What do you love about hospo?
Jack: The ability to make people feel something positive. Each person, whether they are conscious of it or not, has an intention behind coming in to dine with us. They may be catching up with friends they haven't seen in ages, or meeting their partner who they haven't had a proper conversation with all week. We have the ability to identify why they are here early on by being present and engaging, then go about elevating their experience to ensure they feel better than when they arrived.
What can it use more of? Less of?
Tim: More: People who would like to have a career in the industry!
Jack: That being said I don't think the pay rates and work structures in place are conducive for this to occur as it stands, BUT I'm determined to find a solution whereby those in the industry long-term feel as though they are being compensated fairly and have the ability to thrive in all aspects of their life by being involved in hospitality.
Tim: Less: Scrutiny around pricing by customers . For example, people look at our Agave Glazed Short Ribs on the menu and may think it is overpriced. But they don't see the time and labour involved – sous vide for 18 hours before being charred to serve, or the inspiration we took on a fact finding mission to Tulum where we first came across the dish. A lot of this responsibility lies on us to communicate this to our patrons when they dine with us, so they see and feel the value. I can promise you we aren't ripping anyone off with any of our dishes!
Where do you both see yourself in five years? Anything exciting on the cards?
Jack: Honestly who knows! Our focus is on showing up each day and creating the best possible dining experience. It's not that we aren't ambitious, we just feel that by doing this we feel as though opportunities will continue to present themselves. That being said we would love to do a concept outside of Sydney soon because that would be really exciting.
What mistakes have taught you the most important lessons?
Jack: Early on we were just focused on getting bums on seats and the vibe ! Everyone was having fun and we were booked out for most of the week but couldn't understand why we were struggling to pay our bills. We actually nearly went bust before sitting down with our accountant to take a look at how we could restructure what we were doing. It taught us that the fundamentals have to be there to allow the business to be profitable also from a financial standpoint, you need to be acutely aware of the bottom line, not just revenue because it looks great!
Are there any local or international bar operators that you admire? Why?
Tim: Cantina OK! Such a great spot. The place has character and we always walk away feeling stoked (and slightly intoxicated)
We also went to Pujol in Mexico, I think at the time they were ranked 9th best restaurant in the world. We had such an amazing meal where the waiters and chefs were so welcoming and engaging. They showed us through the kitchen at the end where they had had one of their grandparents adjusting the mole each day. For me it showed the importance of authenticity and leading with the heart through your craft, people can pick up on this straight away. There were no egos or thinking we should be appreciative to even get a seat at their restaurant , they were genuinely grateful we were there and wanted us to have the best possible experience.
How important are staff in operating a successful business?
Jack: Staff are the most important part of the venues, they are the heartbeat and will dictate how successful the place will be. Beyond that they are important because they motivate us as owners to be better for them, to improve our operation to make it enjoyable for them and provide them with a sense of fulfilment. We seek out new opportunities as a means of giving them an outlet for growth and development. We genuinely love them and they know that.