Indie Spirits Tasting Brisbane
Sunday, 17th July, 2022 – 1-4pm
Lefty's Music Hall, Brisbane
Click here to get your tickets now!
After the continuous uncertainty of COVID-19 restrictions, lockdowns and cancellations we are proud to announce that Indie Spirits Tasting Brisbane will be going ahead this July with an exciting line-up of new and returning independent spirit exhibitors. 
After first launching the multi-state event in 2015, the series of annual Indie Spirits Tasting festivals are proudly presented to you by the Australian Bartender Magazine. Hosted at Lefty's Music Hall in Brisbane this year on Sunday the 17th of July, Indie Spirits Brisbane will feature the products and brands of more than 30 independent and craft distillers from Australia and beyond, with more than 100 products on show.
There will be lots of returning favourite brands on show back again this year including Archie Rose, Brix Distillery, Manly Spirits Co., Ochre Nation, Poor Toms, Black Snake and many more.
ADVERTISEMENT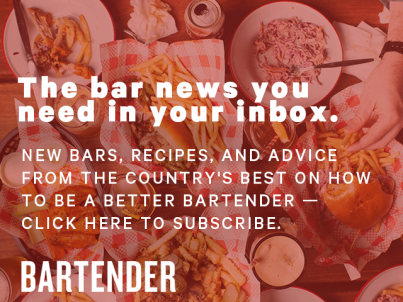 &nbsp
Below you can find a full list of the 30+ exhibitors that will be there on the day for you to try and the brands they will be showcasing.
BRANDS ON SHOW:

This year we have 33 exhibitors showcasing more than a hundred craft spirits.
Here is the exhibitor list:
3TWO1 (London Essence Tonics, Sodas & Gingers)
3TWO1 (Giffard Liqueurs)
AGAVE CARTEL (Mezcal Origen Raiz del Espiritu & Mezcal Dixebee)
ARCHIE ROSE (Signature Dry Gin, Native Botanical Vodka, White Cane, Harvest 2020 Sunrise Lime Gin, Bone Dry Gin, Archie Rose x ST ALi Blasphemy Coffee Whisky, Single Malt Whisky, Rye Malt Whisky)
AUSTRALIAN DISTILLING CO (Australian Gin, Navy Gin, Rhapsody Ruby Gin, Shiraz Gin, Adelaide Gin, Brisbane Gin, Gold Coast Gin, Melbourne Gin, Perth Gin, Sydney Gin, Bondi Gin, Perth Gin, Darwin Gin, Fremantle Gin, Geelong Gin, Adelaide Vodka, Australian Vodka)
BIG RIVER DISTILLING CO. (Big River Dry Gin, Big River Cinn Gin, Big River Pink Gin, Big River 3 Grains Vodka)
BLACK SNAKE DISTILLERY (Joven, Anejo, Reposado)
BRIX DISTILLERY (Brix White, Brix Gold Rum, Brix Spiced Rum, Brix Urban Cane 2021 Harvest Brix Trail Mix 2021 Release, Brix 'Citrus Got Real' 2022 Release)
CAVU DISTILLERY (Sunshine and Sons)
CAPE BYRON DISTILLERY
ESSENCE OF HARROGATE (Slingsby Gins, Five Farms Irish Cream Liqueurs, Carthy & Black Cream Liqueurs, Slingsby Vodka)
FARMERS WIFE DISTILLERY
FEELS BOTANICALS (Feels Botanical Australian Eau de vie Rouse, Australian Eau de vie Revel, Australian Eau de vie Bask, Australian Eau de vie Vivify & Regal Rogue Australian vermouth Lively White, Australian vermouth Daring Dry, Australian vermouth Bold Red, Australian vermouth Wild Rose)
GOODRADIGBEE DISTILLERS (Ironbark Flyman's Batch, Tasmanian Blackwood, Ironbark Red, Ironbark Yellow & Jarrah)
HELLFIRE BLUFF DISTILLERY (Potato Vodka, London Dry Gin, Summer Gin, Piquant Gin, Sloe Gin, Limoncello, Coffee Liqueur, Non Alcoholic Inspirit, Summer Gin & Soda Cans)
HUSK DISTILLERS
ICONIC BEVERAGES (Tito's Handmade Vodka, Balcones Distilling, Rittenhouse Rye Whiskey, Whistle Pig Rye Whiskey, Pure Scot Whisky)
IMPERIAL MEASURES DISTILLING (Ounce Gin Signature, Ounce Gin Bold, Ruby Bitter)
KARU DISTILLERY (Affinity Gin, Lightning Gin, Morita Chipotle Vodka)
LUXE WINE & SPIRITS ( Elephant Gin, Ferdinand's Gin, Greenhook American Dry Gin, Greenhook Beach Plum Gin, Dulce Vida Tequila)
MANLY SPIRITS CO. (Australian Dry Gin, Lilly Pilly Pink Gin, Cold Brew Coffee Liqueur, Zesty Limoncello, Grape & Grain Vodka, Coastal Stone (Australian Single Malt – Sherry Cask)
NEVER NEVER DISTILLING CO. (Triple Juniper Gin, 2022 Juniper Freak, Oyster Shell Gin, Ginache, Southern Strength)
OCHRE NATION (Applewood Gin, Applewood Coral, Applewood Alpine, Økar Island Bitter, Økar Orange Tropic, Økar Coffee Mocha)
OLD YOUNG'S (Pure No. 1 Vodka, Pavlova Vodka, Cold Drip Coffee, 1829 Gin, Six Seasons Gin & Common Gin)
PISCO PEOPLE (Quattro G's Pisco, De Carral Pisco, Vinas De Oro Pisco)
POOR TOMS (Poor Toms Sydney Dry , Poor Toms Strawberry Gin, Poor Toms Fools Cut, Poor Toms Imbroglio Amaro)
PROHIBITION LIQUOR CO. (Original Gin, Moonlight Gin, Blood Orange Gin, Navy Strength Gin, Bathtub Cut Gin, Shiraz Barrel Aged Gin)
SOUTHTRADE INTERNATIONAL (Starward Whiskey – Two-Fold, Nova, Fortis, Solera & Mr Black Coffee Liqueurs – Mr Black Coffee Liqueur, Mr Black Coffee Amaro, Mr Black Bundaberg Rum Barrel Edition)
SOUTH COAST DISTILLERY (Sublime Gin, Breakwater Navy-Strength Gin, Five-Islands Old Tom Gin, Cold Brew Coffee Liqueur)
TARA DISTILLERY (Pot Still Gin, Five Mile Chase Vodka, Stern Pony Coffee Liqueur)
VOK BEVERAGES (23rd Street Distillery, Beenleigh Rums)
WHITE LIGHT VODKA (White Light Vodka and Triple G Gin)
WOLF LANE DISTILLERY (Tropical Gin, Navy Strength Gin, Davidson Plum Gin, The Barista Coffee Liqueur)
Be sure to book your tickets ASAP to secure your spot at Australia's largest showcase of craft spirits. Spots are strictly limited to be sure not to miss out.
Early bird tickets are on sale now for $50 (plus fees), so be sure to click HERE to get $20 off the standard ticket price. Tickets include all samples, snacks and first-in, best-dressed access to the seminars on the day.
Link to early bird tickets/tickets:
https://www.eventbrite.com/e/indie-spirits-tasting-brisbane-2022-proudly-presented-by-bartender-magazine-tickets-264854174967
SEMINARS:
Our first-in, best-dressed seminars are always a big hit with attendees to Indie Spirits Tasting events. A full list of seminars will be coming soon!
For more information about the Indie Spirits Tasting including stories, photos and brand profiles from the events in Melbourne, Sydney and Brisbane, Click HERE
To visit the official Indie Spirits Tasting website click HERE