Photography by Fred Siggins
Story by Cara Devine. Cara is our Melbourne-based drinks writer. She is the manager of Bomba in Melbourne and the face and talent behind the cocktailing youtube channel Behind the Bar. You can email her at behindthebarchannel@gmail.com
"We can only bottle a vintage if the IVDP [Institutos dos Vinhos do Douro e Porto] says it is good enough. The last time we tried was 2006; the last time we succeeded was 2003." I am standing on a steep slope, surrounded by neatly trellised vines, with the Douro River sparkling in the background as it winds along the base of the valley. The man speaking is a tour guide from one of 200 plus 'quintas' – literally 'estates', but often used to mean vineyards – that line the banks of the river, and he is talking us through the process of bottling a vintage port.
The Douro region is the oldest wine region in the world to be demarcated and regulated officially – this happened in 1756 (98 years before Bordeaux – take that, France). It is therefore understandable that the IVDP is incredibly protective of their DOC (Denominação de Origem Controlada, a guarantee of quality and consistency from a particular area in the wine world).
When the weather gods have been kind and a producer believes that a particular harvest has produced a wine worthy of being bottled as a vintage, they send it to the IVDP for assessment.
When the weather gods have been kind and a producer believes that a particular harvest has produced a wine worthy of being bottled as a vintage, they send it to the IVDP for assessment. Of course, the wine has to be delicious, but a massive factor will be the wine's capacity for ageing; each producer will have a house style but the young wine has to be gutsy, with an acid and tannin structure that will stand the test of time. Vintage port is bottled young (it must be bottled by the third July following the harvest) but unfiltered, with the sediment allowing the wine to continue developing in the bottle. They should not be drunk for at least five to ten years, and should be decanted when you do, but some bottles can last for 80-plus years. Patience really is a virtue in this part of the world.
ADVERTISEMENT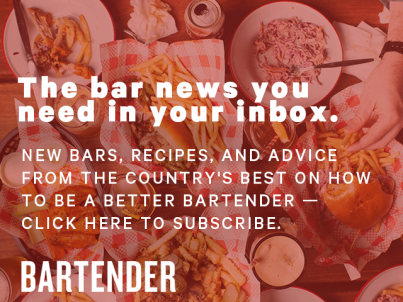 &nbsp
The idea of a snapshot in time, a 'perfect' year being bottled and drunk by future generations is as romantic as the landscape where it is made. But with less than 2% of wines being made in the Douro attaining this status, there are plenty of other styles to explore as well. In fact, at the family run quinta I visited they don't even make a port unless they think it could be a vintage year, and stick to dry, unfortified reds and whites.
So, what happened to the 2006 port that wasn't considered worthy by the IVDP? "We stick it in barrels for a few years and hope for the best," the best being that they can bottle it as a Late Bottled Vintage (LBV) port further down the track (LBVs can be bottled after four to six years). The idea is that wood contact and oxidative ageing will add the complexity that was perhaps lacking in the young wine, but LBVs are ready to drink straight away and will not continue to develop in the bottle. These are more affordable than vintage ports, and can cover a wide flavour spectrum as each producer chooses the length and method of ageing.
Back in Porto, across the river in the Vila Nova de Gaia region, there are port-tasting experiences aplenty. All the big names are there – Taylor's, Sandeman, Cockburns. I opted instead for a smaller producer, Vasques de Carvalho. They are relatively new by Douro standards, having produced port since midway through the nineteenth century, but their wines are truly exquisite. All ports are wine where the fermentation has been stopped early by the addition of 'aguardiente' (literally, firewater, a distilled spirit made from leftovers of the wine process – skins, seeds etc. – which often reaches as high as 77%) meaning that not all of the natural sugars are turned into alcohol, making the resultant wine sweet but, in the right hands, complex.
I start with their white ports, a ten year old and a twenty year old blend. Port age statements work the same way as Scotch in that the youngest wine in the bottle has to be at least as old as the number on it, but they can contain older wines. Honeyed fruit, nuts and florals while still having a savoury edge, these are the kind of wines you can come back to ten times and still find something new. Moving on to ruby ports – these are the ones which can be bottled as a vintage and cellared, or blended across vintages and enjoyed as a fruity young wine. I tried a 2016 vintage which has been marked as a stellar year in Douro, and the tannins, spice and fruit weight were incredible. I finished on tawny ports. These are ruby blends (i.e. not single vintages) which, rather than being bottled straight away, are left to age in barrels. This ageing in contact with wood and oxygen gradually turns the wine from bright ruby to golden brown, and moves the flavour profile from bright and red-fruited to dried fruits, caramel and baking spices. It is hard to overstate how special it is to try a 40 year old wine, where some real savoury notes are starting to emerge as well. It is ambrosial.
After pouring ports and using them in cocktails for years, a trip to the region has left me with a new-found respect, understanding and, frankly, awe for the producers here – and not just because those vineyards are steep!