Stir down all ingredients over ice and strain into a chilled cocktail glass.

Garnish with a cherry.
The Bijou cocktail is one that's been around since at least 1900 (and likely earlier); almost consigned to history after Prohibition, the Bijou cocktail has found favour amongst bartenders thanks to its complex, herbal, and full-flavoured profile. It's not a drink for the faint-hearted.
And it's a drink that has had more than a few formulations over the years.
You'll find the drink in Harry Johnson's Bartenders Manual from 1900, and it was popular enough that it found its way into Frank Newman's French language book, American Bar a few years later in 1904 — albeit with a few alterations: Newman's recipe calls for four dashes each of Green Chartreuse, orange bitters, and curaçao, two drops of grenadine, and a liqueur glass each of sweet vermouth and sloe gin.
Legendary New York bartender Dale DeGroff revived the Bijou cocktail for the cocktail renaissance, and in his hands the recipe took a turn towards the dry side: he bumped up the gin to 1.5 parts to half a part each of sweet vermouth and Green Chartreuse, to cater to the modern day palate.
ADVERTISEMENT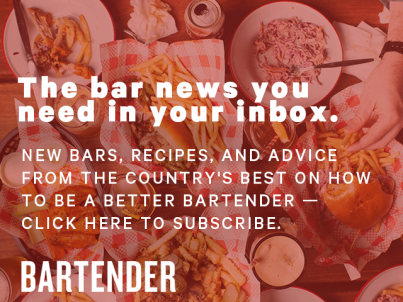 &nbsp
And in DeGroff's The Essential Cocktail, he lists a recipe for the bijou from the Ritz in Paris, from Frank Meier's The Artistry of Mixing Drinks. Meier's spec omits the Chartreuse completely, switching in curaçao instead, and swaps out the sweet vermouth for dry.
The recipe we have here, though, hews closer to the original as seen in Johnson's book, and in the Savoy Cocktail Book from 1930: it's equal parts save for a slight dialling back of the Chartreuse.