For the Pineapple water:
We start with a pineapple and clean it thoroughly.
We take the skin off the pineapple leaving a small amount of flesh on the skin part.
We add this to 1.5Lt of water and sous vide it for 20 mins.
We let this sit for 24 hours and strain out.
We'll be using this as a lengthener instead of just plain water
For the Pineapple Rum:
With the pineapple we have just cut the skin off we then cut that into large chunks and sprinkle with sugar.
Add this to a pot until the pineapple gets slightly soft but not browned
We're just activating the natural sugars because sometimes pineapples can be super sour depending on the season.
We add the chunks of 1 pineapple to 3 bottles of Bati White Rum and Sous Vide this for 30mins
Once this is done we strain the pineapple out
For the Pineapple Dust:
We now have the left over chunks from the pineapple which we throw through the juicer
We keep the juice aside and use that for the Pineapple Flavour (We'll explain that in a minute)
With the left over pulp from the juicer we add this to a tray and put it in the dehydrator for about 8hours or so.
Once its hard we blitz it up into a fine dust. We'll use half of this in the pina colada Marshmallow and the rest gets dusted onto a big rock when we serve the drink.
Best keep this in a dry place.
For the Pineapple Flavour:
With the juice we put aside from above we use a coffee filter to strain it in the fridge. This gets rid of all the residual pulp and also helps to clarify it. Once we have done this we add 100ml of sugar syrup, 3g of calcium lactate, 3g of citric acid. The Calcium lactate is where we are going to get our creamy element for the pina colada. Essentially this tastes like a creamy pineapple sherbet, it's the tits!
For the Piña Colada Marshmallow:
Coconut liqueur
Whipped egg whites
Gelatine
Castor sugar
Whip some egg whites.
Once the egg whites have formed soft peaks add the rest to a mixer. Whip it for about 10 mins.
Set it in a baking tray
Cut into pineapple shapes. Dust with the pineapple dust. Thank me later, you've got Pina Colada Marshmallows.
ADVERTISEMENT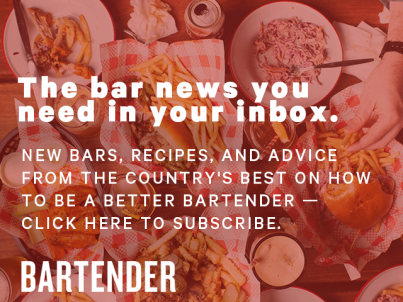 &nbsp