Place sugar cube in old fashioned glass and saturate with bitters, add a dash of plain water. Muddle until dissolved. Fill the glass with ice cubes and add Santa Teresa 1796 and stir. Garnish with the orange peel and hazelnut chocolate.
The Old Fashioned is, well, the old school cocktail — the O.G., the Ur-Cocktail. Heck, it is the Cocktail. The first written definition of the Cocktail appeared way back in 1806 and it sums up the Old Fashioned nicely: "Cocktail is a stimulating liquor, composed of spirits of any kind, sugar, water, and bitters," wrote the The Balance and Columbian Repository at the time.
Well, rum is certainly a stimulating liquor, and the Santa Teresa 1796 Solera Rum is an exciting example. It's well suited to a Rum Old Fashioned; the rum is rich, complex, and less sweet than other rums on the market which means it plays nicely with the sugar and bitters of the Rum Old Fashioned.
Founded in 1796, Santa Teresa is a Venezuelan, family-owned rum distillery built on over 200 years of tradition. The hacienda Santa Teresa is located in the Valley of Aragua; a state with the ideal temperature conditions for ageing rums, ranging from humid heat during the day to cold dry nights, facilitating the chemical, yet seemingly magical, exchange between wood and alcohol.
ADVERTISEMENT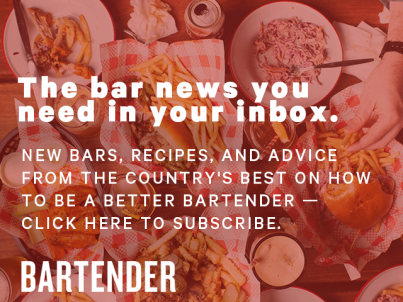 &nbsp
The Santa Teresa 1796 Solera Rum is a single estate rum, meaning it is made from the sugarcane of the Santa Teresa hacienda, and is a blend between four and 35 years of age. The artisanal Solera method and the exceptionally crafted process results in an authentic, dry, smooth and balanced rum evolving in every sip.
For more information contact your Bacardi Martini Australia representative or call 1800 357 994.