This recipe was dug up by Ted Haigh (aka Dr. Cocktail) and has appeared in Gaz Regan's Joy of Mixology, but other than that hasn't really appeared since it was first committed to paper by William Tarling in his manual published by the UK Bartenders' Guild, The Café Royal Cocktail Book (1937).
Tarling credits the drink to a bartender by the name of C. A. Tuck, and it's a shame there's not more known about this guy — this drink is a wonderful, surprising drink.
And what's more, it's nice to have a proper use for crème de cacao — one that doesn't drown it in cream. Out of the 151 drinks on cocktaildb.com that contain cacao, some 75 of them involve cream. And of the ones that don't involve cream, well, most leave something to be desired.
The Twentieth Century is named for what was once advertised as the world's most famous train — an art deco-style beauty, the 20th Century Limited. It ran from New York to Chicago in 16 hours, starting from 1902 until its last ride in 1967.
Take a look at the Twentieth Century cocktail recipe below.
ADVERTISEMENT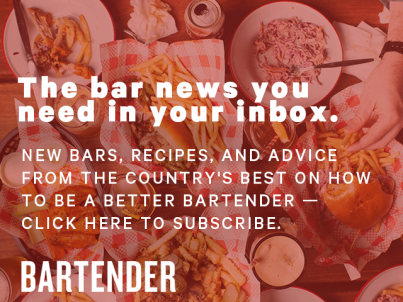 &nbsp
Shake and strain into a chilled coupe.

Garnish with a lemon twist.
Adapted from a recipe in the Cafe Royal Cocktail Book, 1937.