This news item featured in the June issue of Australian Bartender
Chris Denman (Bartender of the Year Competition finalist 2011) and his partner Stevie Waite are some of Brisbane's newest bar operators, with their Ann Street venue – Fourth Wall – pegged to launch by mid-June pending their licensing being approved. "The venue's name taps into the old theatre concept of in imaginary wall that separates the actors from reality," Denman explained. "We want to create a space that will let you escape from reality for a few hours and enjoy a venue that is intimate in what it offers, comfortable and fun."
With Denman's skills as a cocktailian not doubted you can be assured that he'll be whipping up a few crafty concoctions; the duo also want to offer a good range of beers, ciders and a tight selection of wine.
"There will be about 12-15 beers and around seven ciders available," explained Denman and Waite, "and with wine it will be a concise offering including Prosecco for sparkling and some old world styles, but there are a few bars doing a strong wine focus so that's not necessarily what we will focus on."
ADVERTISEMENT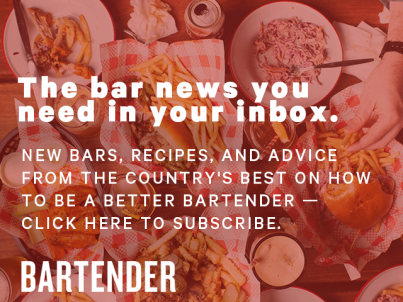 &nbsp
It's set to be a small addition to the area with around 40-50 people able to fit once open, but for this new operating team it is about offering something that feels like the kind of bar you'd set up in your own house and relax in. "The interior will be simple and elegant," Waite explained, "no garish colours, and not a 'design award' type of bar'; a relaxed place with warm lighting." Danny Huang (ex Kerbside and X&Y, Brisbane) is going to be helping Denman with the drinks
Fourth Wall, 743 Ann Street, Brisbane CBD.