Photo:instagram.com/drinkstube
If you are unfamiliar with Jamie Oliver, well — that's just not possible. You will have seen this guy's face. He is everywhere. He's launched a number of books, television series, marketing campaigns, smartphone apps, cookware, tableware — you name it, he has a presence there.
The popular and engaging chef has recently focused his attention on the world of cocktails through his Youtube channel, Drinks Tube. Although the channel covers the world of beer and wine and all of that in between, right now they're running a competition to uncover the next cocktail mixing sensation from anywhere around the world.
It's an interesting move — surely, if anyone has the potential to move cocktails from the preserve of passionate and geeky bartenders to a wider audience, it's Jamie Oliver. And it's a clever move by Bacardi, who is the major liquor sponsor of the channel. They've got their products integrated into some of the videos and appearances of their ambassadors presenting them along with Jamie Oliver, his pal Gennaro Contaldo, and bartender Simone Caporale from the Artesian Bar at the Langham.
The competition closes entries on July 31st. The winner will be flown to London from wherever they are to meet and eat with Jamie Oliver, and to shoot their own series of cocktail videos for the channel. Visit jamieoliver.com/drinks-tube/win to find out more.
ADVERTISEMENT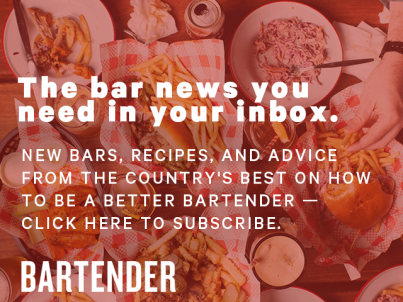 &nbsp