Word of mouth might be good, but there's more you can do to promote your bar
Story by Luke Butler
Luke Butler is a director at Huddle Group, a Sydney based marketing, media, and lifestyle agency. You can visit them at huddlegroup.com.au
Hospitality is a unique industry in that venue managers and owners are expected to market their venues — even though much of running a business requires more of an operational-oriented mind.
That being said, there are some simple and effective ways that you can grow your business, that don't require a degree in marketing.
1. Socialise.
We all know the benefits of social media so we don't need to delve into that. The key principles for you to remember are that you need to remain active, you need to post relevant, useful or entertaining content, and that it's important not to talk about yourself all of the time. Do you hang out with people that only talk about themselves? Didn't think so.
The recent changes to organic reach on Facebook also make it much harder for your messages to reach people that Like your page, so it's now more important than ever to have a strong social media program. Boost posts to increase your reach and generate strong 'share-worthy' content.
ADVERTISEMENT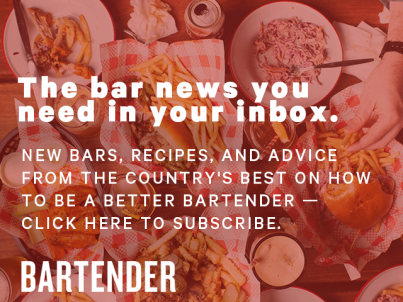 &nbsp
2. Do it in Public.
PR can achieve amazing results for venues by exposing them to a huge audience, but you must have something interesting to talk about. You have to develop interesting activity in your venue otherwise there is no point investing money in driving PR.
For those on a tight budget, Social PR is also a great way of driving exposure without a huge financial outlay. Engaging people with large social media audiences to visit your venue and post about their experience can open you up to new markets instantly with costs of goods being your only expense.
3. Wow Me!
The hospitality industry is a crowded market and competition is rife so in order to stand out, you must be unique. While daily promotions and discounts have their place in the greater marketing plan, special events must be used to set your venue apart and cut through the myriad of messages being put out to the market.
Challenge yourself and your team to do things that haven't been done before. This way you'll be truly original and garner the attention of a wide audience. Interesting activity gets people talking both on and offline, generating highly valuable word of mouth publicity for your venue.
4.Keep it local.
Most hospitality businesses will generate 90% of their revenue from people that live or work within a 2km radius of the venue, so; how are you communicating with your locals? Are you targeting them through specific campaigns? And how local is local?? A customer sitting in your venue right now is pretty damn local I'd say, so how are you retaining them?
Many venues spend more time worrying about trying to get people to their venue rather than how they are retaining the person that is physically in the venue. The easiest person to market to is the person sitting in your venues so take the time to assess your internal marketing procedures, particularly how well your staff are interacting with the customers and pushing the venue for you. This doesn't mean forced selling, but it does mean building a relationship with your customers to ensure they become a regular.
5. Database, Database, Database, Database.
Anyone that says database isn't important is wrong. Retaining your clients contact details is vital to ensuring repeat business. How you communicate with your database will decide whether or not they listen and act but if you don't have the data to begin with, you're not in the game. Oh and don't think that it's not relevant to your business. Even the busiest venues will one day become quiet unless you have a strong plan for retaining customers.
Each business is different and requires a different balance of marketing activity. Some can rely heavily on social media and only engage with their database on a monthly basis. The important thing to remember is that everything is good in moderation.
If you're busy now that's great, but what are you doing to ensure you'll be busy this time next year? If your looking for 20% more turnover, identify the lowest hanging fruit for your venue, develop a plan keeping in mind the aforementioned tips and attack it.
Activity breeds results!
Header image via bigstock.com