The Bartender of the Year sponsored by BACARDÍ & De Kuyper kicks off this Monday at Ramblin' Rascal Tavern at 10:30am — we hope you're prepared.
(By now you should have you RSVP to compete in to sam@spantonmedia.com — if not, then it's not too late, so get them in now.)
And to help you prepare for the exam, we've got the full video from Alex Kratena's (he of The Artesian, best bar in the world fame) session for De Kuyper Works which took place a few months back. We strongly suggest you listen to what the man has to say, because there's a strong chance you'll get a few questions on it when the exam rolls around on Monday. You can watch the video below.
We've also got another, multiple choice practice quiz for you to test your knowledge and see where you're at in terms of study. Take a crack at it below, get your RSVP in to sam@spantonmedia.com, and we'll see you on Monday.
ADVERTISEMENT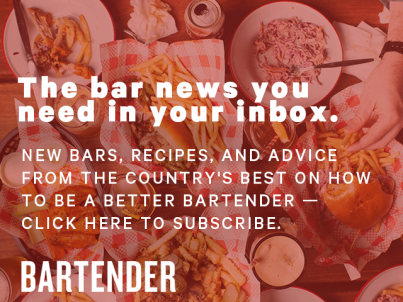 &nbsp
Don't forget, Bar Week kicks off on Saturday — click here to check out the full timetable of events and get your tickets and RSVPs in ASAP.