Sweetwater Inn
1-60 Bray Street South Yarra
sweetwaterinn.com.au
So often the bars we write about look overseas for their inspiration, which is not to say that's a bad thing. But it's refreshing to see a new bar that looks no further than the outback for its inspiration.
"The idea behind the bar itself took hold once we had actually moved in and started renovating," said co-owner Mark Catsburg. "The original idea was to build a San Fran style dive bar, but the venue was more suited to an outback shed with exposed brick and beams and a high tin roof so we leant heavily on that idea when decorating and building," he said. It gives the impression of a outback truck stop, so expect plenty of beards and flannel action too.
Catsburg and the other owners Benn Wood and Guy Bentley have all run bars for years, and clearly know when they're onto a good thing. So they've fed this Australiana vibe into the drinks and food offering too. There's not too many places where you're going to find drinks that pull in native flavours like eucalyptus along with home grown spirits (you'll see The West Winds Gin in the rail) and drink names like the Black Stump. You'll get bubble and squeak on the food menu along with kangaroo marinated in Bundy and Coke and served with Melbourne Bitter-braised onions. If meat's not your thing, they've got a bunch of vegan options to check out too!
ADVERTISEMENT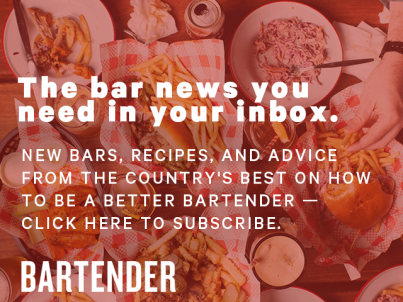 &nbsp
Most of all though, the Australian emphasis comes through in the approach of the guys behind the bar, said Catsburg. "Basically we are focused on bringing a bit of country hospitality back into the city," he said.