A few weeks back we brought you a look at what new Brisbane bar, Walter's Bar & Steakhouse, will be offering from the drinks side of things. Well, this week they've opened, and true to what they promised, they've got a gorgeous, old school take on the golden age, classic steakhouse.
It's all dark wood panelling, rich red leather upholstery and brass rails, but hit with a hint of place that sees it a simpatico partner to sister bar, The Gresham.
The bar itself caters to 60 guests, and trades from midday to midnight six days a week. And given bar manager Brendon Osmers' considerable talents (he's been a regular fixture of the Bartender of the Year final round over the last five years), the bar itself is reason enough to drop in for some classically composed cocktails and quality spirits.
"We're doing three aperitif drinks and then a handful of cocktails," says Osmers. For more on the drinks, take a look at our story here, and get a look inside the bar and the restaurant below.
ADVERTISEMENT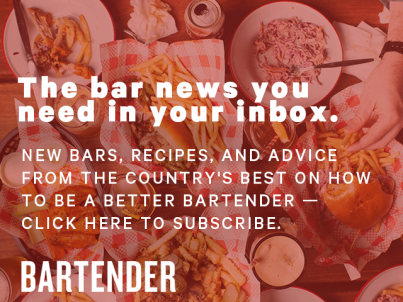 &nbsp