One of Vodou lore's most fascinating and mysterious figures, Baron Samedi is the ruler of the dark and guardian of the afterlife. Enigmatic, infinitely clever and unapologetic, his penchant for mystery, shadows and his signature drink is legendary. And, just like Baron Samedi Spiced, he delights in bringing people together.
A unique addition to the spiced rum category – the #2 fastest growing spirit category globally (IWSR, 2015) and the fastest growing Australian category in 2015 (AZTEC, 2015) – The Baron Samedi Spiced is a premium, authentic spirit that is crafted using a premium blend of Caribbean column-still rum enhanced with traditional Jamaican pot-still rum.
Baron Samedi Spiced features natural ingredients including vanilla, cocoa, cinnamon, clove and vetiver, which is sourced from the Baron's home, Haiti. Baron Samedi Spiced is smooth and rich with a taste profile that includes woody and earthy flavours that are derived from the vetiver, as well as vanilla, cocoa, cinnamon, and clove.
"Campari Australia is thrilled to be one of the first countries globally to launch Baron Samedi Spiced," Campari Australia's Marketing Director, Nicole Stanners, said. "Spiced rum has been the fastest growing spirit category in Australia over the last two years and this brand fills a gap in the premium rum segment that will drive new consumers to the category. It's a brand we're very excited to share with our customers and consumers."
Baron Samedi Spiced is 40% ABV and will be available from late May 2016. For more information contact your Campari Australia representative.
ADVERTISEMENT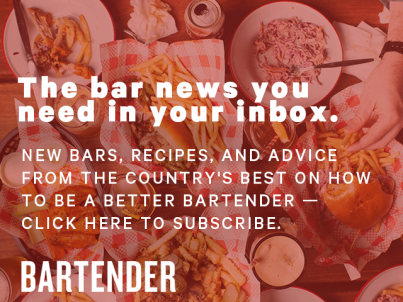 &nbsp