If you've ever been to Melbourne cocktail bar, Lily Blacks, you'll know that they take their bitters very seriously — there's dozens of bitters hanging out behind their bar.
Now they've channelled that enthusiasm for bitters into a new line of Australian bitters called Mister Bitters. They've got three bitters for you to add to your drinks: Fig & Cinnamon, Honeyed Apricot & Smoked Hickory, and Pink Grapefruit & Agave.
"Working in a bar with an extensive selection of bitters, we began to experiment with our own house blends," explains Lachlan McAllister, one of the owners of the brand. "People kept asking us where they could buy our bitters, so Mister Bitters was born."
And they're going to be taking their bitters to the world, they said, with an international debut at this month's Tales of the Cocktail.
ADVERTISEMENT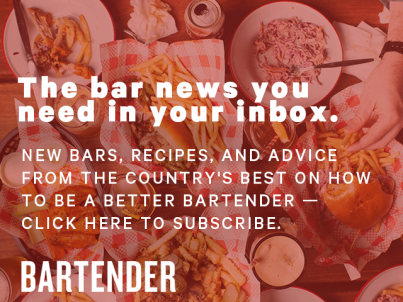 &nbsp
Mister Bitters is available through onlybitters.com.