Red Hook
Shop 3 88 Creek Street, Brisbane
red-hook.com.au
Given they've taken out the award for Best Bar Food in the past for their other venue, Public, you can expect operators Bonnie Shearston and Tom Sanceau to deliver more tasty morsels at their new bar, Red Hook.
It's a small bar (with a great outdoor courtyard space) sitting next to The Gresham in Brisbane CBD's Gresham Lane.
They've taken their cues from the street food of New York — Red Hook being a district in Brooklyn — and much like New York there's more than just hot dogs on offer (though the NYC Dog looks like a prime specimen of its genre). You can get a taste of Chinatown and the whole Asian-Mexican thing with the Kung Fu Duck Taco; they draw on NYC's Caribbean influences for the Jamaican in New York, and burger aficionados will appreciate the Brooklyn Cheeseburger (it's all about the pickle and special sauce).
ADVERTISEMENT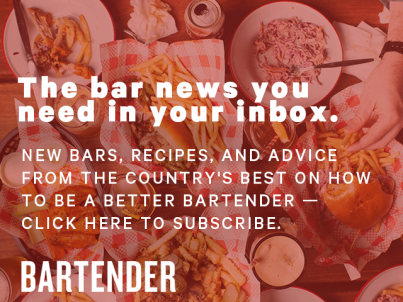 &nbsp
There's Yankee flavours in the drinks as well: peanut butter ice cream goes into the Harlem Hard Shake (along with a healthy splash of bourbon), and they've got American craft brews to wash down the good chow.