Recently opened Melbourne venue, Academy Kitchen & Bar, in Richmond has recently released its new autumn menu, prepared by resident mixologist, Clare Harman.
In October last year, Clare signed on as the bar manager at Academy, which is headed up by reputable fine dining chef, Will Manning (Foliage, London). The venue offers a little bit more of a casual vibe than his previous kitchens, with a more accessible neighbourhood menu (featuring handmade pastas and hangar steak) that serves food all day in the bustling Bridge Street precinct.
With 10 years of bar experience, Perth-born Harman has worked at various establishments including Whisky & Alement, a specialist whisky bar. Before relocating to Melbourne she was behind the stick in Japan, honing her bartending skills.
For this menu, Harman has put in the hard work behind the bar. "My cocktail list has brought a point of difference to Academy because the list is seasonal, created with the restaurant's style of food in mind, and is compiled of mostly original cocktails that I have created, with a couple of my favourite lesser known classics thrown in. All of the syrups are made in house and I've experimented with foams and infusions. I've even made my own roasted hazelnut liqueur for a twist on a hot buttered rum, which takes over two weeks to make!" Clare says on her new cocktail list.
The crew at Academy have been very open about letting her get creative behind the bar, which Clare is loving. "It's a good sense of achievement when you see people enjoying what you have worked hard at. Getting to work with a really good kitchen is so inspiring, seeing what flavour combinations and dishes they put up is a great resource to bounce ideas from. Every bottle on the back bar is there for a reason, and it means something to me. Supporting Australian products is also an important focus. Nearly all the beer on the list is Victorian, there is such a great range of local craft breweries it's not hard to do. There are lots of great gins, vodkas and whiskys coming out of Australia too, it's nice to be able to support them as much as possible."
ADVERTISEMENT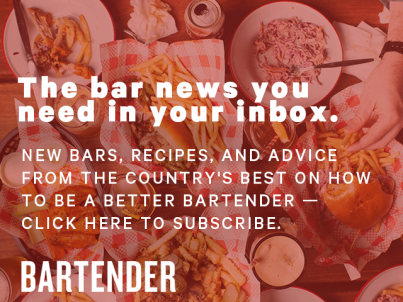 &nbsp
Academy Kitchen & Bar – 318 Bridge Road, Richmond, Melbourne. Opening hours: Tue to Fri, 7am to 11pm, Sat & Sun, 9am to 11pm