Vanguard Luxury Brands is very proud to announce that it is adding Swedish Hernö gin its portfolio.
ABOUT HERNÖ GIN
It all started back in 1999 when Jon Hillgren went to London together with a few friends to start working as bartenders. He quickly discovered gin and instantly fell in love with it. During the years that followed, his passion for the drink evolved into gin crafting, and after copious amounts of gin tasting, academic studies and technical visits to distilleries around the world, Jon finally founded the Hernö Gin Distillery in 2011. At the time it was Sweden's first dedicated gin distillery and the world's northernmost gin distillery.
The distillery is located in the village of Dala just outside the City of Härnösand in Ångermanland, Sweden. All part of the UNESCO world heritage area called Höga Kusten/The High Coast, it is an area of real natural beauty. Jon takes inspiration from this beauty to create a truly organic, artisan gin with the finest botanicals. To stay true to its Swedish heritage, the distillery is built in a traditional Swedish manor in wood painted in red and white. British Airways's in-flight magazine 'Highlife' describes it as the best distillery in the world to taste gin.
ADVERTISEMENT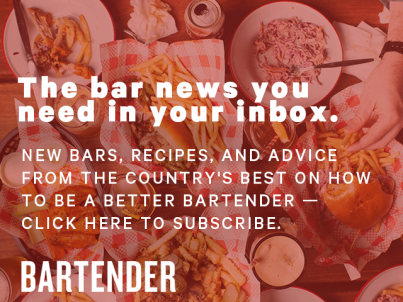 &nbsp
HERNÖ GIN'S AWARDS
Hernö Gin is the most awarded gin in Europe for the fourth year in a row. Recently The Spirits Business held their annual awards ceremony and Hernö Gin received the Gin Grand Master, for the third time, and Hernö Old Tom Gin was named the best gin in 2016 and thereby acquires the Taste Master 2016 in the gin category.
At the ceremony Hernö Gin received the most awards of all competing gins. With two trophies, three Master- and eight Gold medals there is no doubt which gin brand is the big winner according to The Spirits Business.
"Sweden is strengthening its position in the spirits industry. We now have several world leading distillers based here in Sweden. It's a great honour to be part of this journey to keep developing and challenging the global drinks culture", says Jon Hillgren, Master Distiller and founder of Hernö Gin.
When Hernö Gin sums up this year, the small distillery has been awarded with no less than four trophies, 14 Master- and Gold medals and 10 other medals from The Spirits Business, International Wine and Spirits Competition and International Spirit Challenge.
"We're really excited to be working with Jon and his wonderful Hernö gin", said James France of Vanguard. "Hernö delivers so well on taste and packaging, and its slew of international awards underscores that we're working with the best."
Hernö will be available in Australia from May 2017. The range consists of Hernö gin, Hernö Navy Strength gin, Hernö Old Tom gin, Hernö juniper cask gin (the world's first gin aged in juniper wood barrels) and Hernö Sloe gin. All bottles are 500ml.
For more brand information, please see www.hernogin.com
For supply and other local information, please contact Vanguard at 1300 DRINKS or james@vanguardluxurybrands.com
APPENDIX
Major awards in the last four years:
* Gin Grand Master 2013, The Spirits Business
* Boutique Distiller of the Year 2015, IWSC
* Contemporary Gin Trophy 2015, IWSC
* Gin Grand Master 2015, The Spirits Business
* Gin Grand Master 2016, The Spirits Business
* Taste Master Gin 2016, The Spirits Business
* Gin Producer of the Year 2016, IWSC
* Gin & Tonic Trophy 2016, IWSC