Think Spirits unveiled their brand new rewards program July 1st — what trade marketing manager John Gakuru describes as "the world's first frequent flyer program for bartenders." We asked him to explain how it will work.
"I've been working on this for about eight months now," said Gakuru. "Every single product in the Think Spirits portfolio has a certain number of points attached to it, those points accumulate based on how many bottles the venue orders, and then the points are split between members of Rewards Plus within the venue," he said.
"You can exchange your Rewards+ points for over 3,000 things, from cinema tickets to iPads, cameras, televisions, espresso machines, you name it."
"There's no conditions attached, you don't have to put cocktails on the menu, the only thing you have to be is a member working in a venue that pours Think Spirits products."
ADVERTISEMENT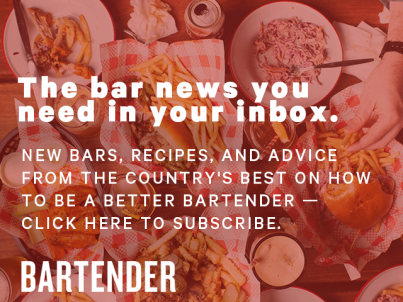 &nbsp
Along with the program they've redesigned Think Rewards website. "It's specifically designed for smartphones," Gakuru said. "You'll have access to everything Think Spirits does… in your pocket."
For more information head to thinkrewards.com.au.