The Rum Diary Bar
334 Brunswick Street, Fitzroy
rumdiarybar.com.au
It must be a pretty good time to be a rum importer right now — one might even go as far as saying that 2013 turned out to be the year of the rum bar. We've recently seen The Lobo Plantation open up in Sydney's CBD (and stock an impressive array of rum), the launch of Chimmi's in Bondi Junction (led by Australia's own dignitary of rum, Tom Bulmer) and yesterday we highlighted the new Fitzroy Cuban-influenced bar, Los Barbudos. And back in February (and also in Fitzroy) came this cracking new rum joint, The Rum Diary Bar.
The bar's name stems from Hunter S. Thompson's book of booze and intrigue set in Puerto Rico. Here in Fitzroy they've got an impressive selection of rum on hand — some bottles they've acquired date to the 1940s and 1950s — and to make sure you've got the strength to get through a large whack of their rums they're serving up jaffles (which we think might be the bar food trend of this year).
ADVERTISEMENT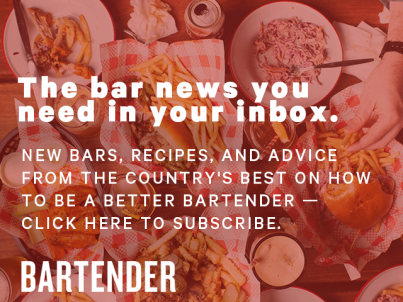 &nbsp