Jacob Goss, owner of the Rum Diary Bars in both Melbourne and Newcastle reached out to us recently to let us know about their Rum Diary Fight Night Cocktail comps. Goss wanted a way to get newcomers to the industry involved in cocktail comps, so a plan was hatched and a new competition series kicked off.
Fight Night invites six amateur bartenders (with less than three years experience) from six different venues to come and compete in a head to head battle for the the FN Belt and the glory.
So how does it all work? "It will usually consist of something shaken, built, stirred down and a cheeky shot," he says. The "Fighters" are then split into two separate stations and given ten minutes to make as many of the drinks for their supporters as possible. The comp is staged over three rounds and capped off with a mystery box challenge to find the winner. The winner of this comp was Miriam Wahlhütter from Lover.
A Fight Night comp was held earlier this week in Melbourne and raised funds for Movember. "This Fight Night was especially important to us as it was our Movember edition," says Goss. "Mental health has been a huge part of everyone's lives over the last couple of years and the hospitality world has felt this especially.
ADVERTISEMENT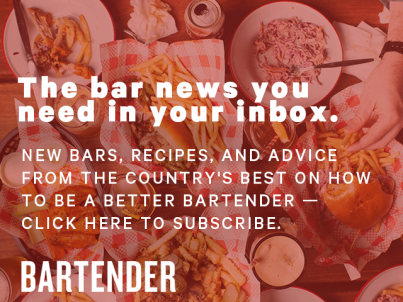 &nbsp
"Some may not know this but the amazing and now internationally recognised charity Movember, was originally founded at the address we now call The Rum Diary Bar. So it's safe to say we feel a little connection with the charity and in some ways, we are part of the origin story. Therefore $1 from every drink sold during Fight Night has been donated to the charity to try and further the help given to mental health."
Big thanks Andy Buntine and Jesse Cummins, and to the competitors:
James McNaughton – Nick & Noras (Defending Champion)
Jesse Andre – Electric Bar
Emily Shoobridge – Lily Blacks
Miriam Wahlhütter – Lover (NEW Champion)
Jax Thai – Pink Lemonade
Patrick Alexander – Boilermaker House
Plans are also underway to host a Fight Night during Sydney Bar Week in 2022, so stay tuned.