Neighbourhood
143 Curlewis Street, Bondi
neighbourhoodbondi.com.au
The Bondi bubble just got a little bit more neighbourly. New bar and restaurant Neighbourhood, has been put together by a collective that features Eddie de Souza, Joshua Evans, Anthony Hughes and Keith Hodgson, along with former Bartender drinks editor, Simon McGoram.
Did we mention that it has its own radio station too? "We really wanted to involve the community, so we've been putting quite a lot of money and energy into the radio station as well. We didn't just want to be a restaurant and a bar, we wanted that extra component — that was what attracted us to this venue."
Service is table service only, but you'll be able to get a seat at the bar, said McGoram. "We want locals to be able to come in sit at the bar, have a bite to eat and have a chat," he said.
ADVERTISEMENT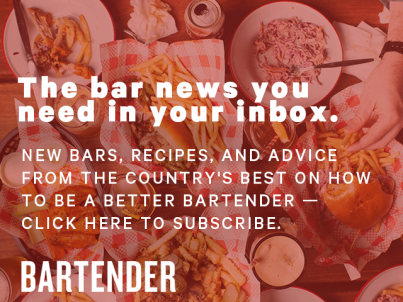 &nbsp
Which is good, because they're serving up some tasty libations: they've got a Root 'n' Rye, which is more than just getting lucky after a shot or two: they throw rye whiskey in with some house-made liquorice and mallow soda. Oh, and in terms of food, we have three simple words for you:
Mezcal Hot Wings.
Hell yes.