Story by Cara Devine. Cara is our Melbourne-based drinks writer. You can email her at behindthebarchannel@gmail.com
CAMEO at Ritz Carlton, Melbourne
650 Lonsdale Street, Melbourne
There's a magic to hotel bars. Even if you're in your own city, walking across a gilded lobby and settling into a room designed for pure luxury is transportative indulgence at its finest. Even more so when the bar is on the 80th floor with breathtaking views over the Port Phillip bay and the CBD, as is the case at Cameo bar in the newly opened Ritz-Carlton Melbourne.
This is not a bar that is relying on the view for the wow factor, though. The concept was overseen by Melbourne hospitality nobility Michael and Zara Madrusan (The Everleigh, Heartbreaker, Bar Margaux) through their consultancy business Bartender's Choice. "We envisioned a destination cocktail bar that invited guests to indulge in the ritual and ceremony of fine and rare cocktails featuring antique spirits. The venue is centred around personalised service and storytelling – an intimate, contemplative space that pays respect to the fine drinking experience and the history of classic cocktail culture. Here, the view is secondary… At Cameo, the beverages and service are designed to be as exceptional as the city skyline," says Zara.
ADVERTISEMENT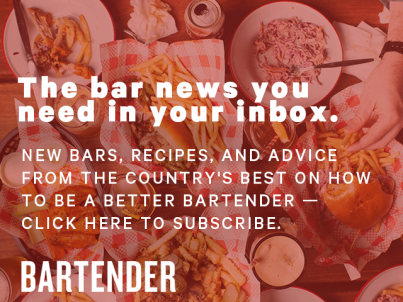 &nbsp
Helming the execution of their lofty ambition is Joshua Hampshire as Bar Manager. Hampshire started his career at a local hotel in the Blue Mountains before moving – first to Sydney, honing his skills at venues such as Bloodwood in Newtown, and then Melbourne, landing as Venue Manager at The Ugly Duckling and then Mesa Verde – before moving back to his roots in hotels firstly at QT and now the Ritz-Carlton.
He explains this attraction, saying "hotels give you a lot of freedom from a creative perspective but they also entertain a large variety of clients so you really have to know your local and international market. It can be both rewarding and challenging. I wouldn't expect anyone to know every drink trend all over the world at any one time but it is certainly helpful to keep your eyes on a few key countries and what's trending. Another draw card for me is support, with so much management in a hotel you always feel supported every step of the way."
"Cameo is a one of a kind bar, at least for Melbourne if not the rest of Australia. Our entire focus is around these Antique Classic Cocktails utilising our Vintage Spirit collection." Josh Hampshire
He has also felt this support from the Madrusans in this project. "Both Michael and Zara are a wealth of knowledge. From creating service standards within the bar to designing individual cocktail lists for each outlet [the hotel also has an Australian ingredient focused restaurant on the same floor, Atria]. They were also instrumental in assisting with the pre-opening of the hotel bars and providing hands-on training for all of the bar staff."
The result is a beautifully designed venue with smartly-clad, attentive and knowledgeable staff and an unparalleled menu in terms of the rarity of drinks on offer. "Cameo is a one of a kind bar, at least for Melbourne if not the rest of Australia. Our entire focus is around these Antique Classic Cocktails utilising our Vintage Spirit collection," says Hampshire. "It's very exciting and provides an excellent foundation for the bar to be built upon. For our guests, we want to provide a truly exceptional experience with both our unique beverage offering and our luxury service style. The service style of Cameo Bar allows us to spend a great deal of time with each guest so we can learn what they like and dislike to create a tailored beverage experience for them."
The bar is specifically designed to heighten this sense of intimacy with the guests – it is an exact replica of the bar station at The Everleigh, placed in the centre of the room to allow interaction with the bartender as they mix up your drinks.
And what exceptional drinks they are. Ever wondered what a Manhattan tasted like in 1931, or a Sidecar tasted like in 1917? Well, at Cameo you need wonder no more (if you have the budget, of course, although they are available in half serves). Not only are they made using vintage spirits from that time, but also as close as possible to the historical recipes.
"Cameo celebrates the long history of classical cocktails. The bar is designed around respect, both for the integrity of the spirits on offer and respect for the history of each individual drink," says Hampshire. There are, of course, drinks using modern spirits in the 'Fine & Rare' section of the menu; they stay true to the classic theme of the venue with a nod to some influential drinks in the modern cocktail renaissance – I indulged in a perfectly crafted Clover Club, a pre-Prohibition drink which enjoyed a resurgence in the 2000s thanks to Julie Reiner's New York bar of the same name.
Hampshire's own favourite classic cocktail? "I can never pick just one. But lately, I've been enjoying Gibsons with a dash of fino sherry and some of the pickled onion brine." And at Cameo, you could compare that to a 1970 Vesper – what an experience.