This new bar featured in the May issue of Australian Bartender magazine.
271 Bondi Road,
Bondi, Sydney
Brody Peterson's latest Bondi venture is a little piece of North America smack bang on one of Sydney's busiest ex-pat strips, and it's proving to be a great concept.
The Stuffed Beaver has been trading since January and offers all that you could want in the way of an all-American style diner, with the ambience set by Guns and Roses playing background and the lingerie NFL on one of the wide screens.
Make no mistake, this place would be right at home after coming off the slopes in Whistler and tucking into a big bowl of poutine (chips, gravy and melted cheese) or a chilli dog is a super way to match a long neck of Little Creatures or Melbourne Bitter.
You can hit the booths that run down the length of the venue, or perch on the bar and chat to the bartenders, chefs and anyone else within earshot while munching on a side of pickles.
ADVERTISEMENT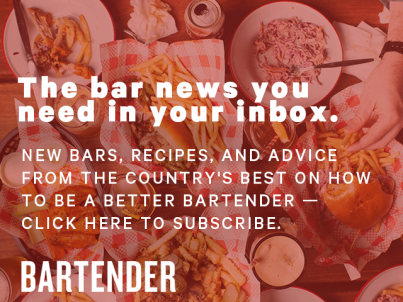 &nbsp
With Peterson now holding court on two locations only 30 meters from one another he is proving to be his own competition which is a pretty perfect situation to be in. His new venue however doesn't clash with the Flying Squirrel Tapas Palour and he said, "I wanted the Stuffed Beaver to have a real point of difference from the Squirrel, it won't be a place to come and have martinis or a huge cocktail list – rather good beers, some great food and an environment to watch the game."
The Stuffed Beaver has all this and more – and the venue's wall proudly announce that it's 'Beaver Time'.