85 George Street
Brisbane CBD
thevillager.com.au
The newly renovated Villager Hotel is offering Brisbanites a wonderful place to retreat amongst the hustle and bustle of the city. Set in the style of a New York warehouse the design exposes the building's original brick walls and hardwood beams, accentuated by antique industrial pendant lights. Whimsical wallpaper, flamboyantly upholstered banquette seating and quirky wall hangings all add to the charm of this heritage-listed building.
"The Villager aims to provide a relaxed atmosphere in a friendly environment," says the team, and the venue delivers a new concept in both casual dining, and late night lounging to Brisbane's hospitality landscape. The upstairs Supperclub level enjoys a comforting ambiance with the lofty high ceilings and rich chocolate coloured floorboards and late night gatherings are available from 9pm to 3am.
ADVERTISEMENT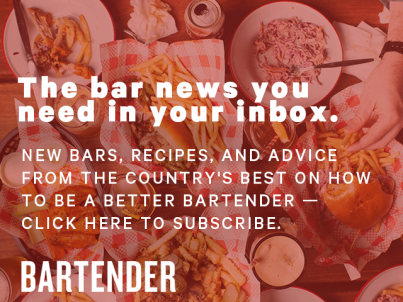 &nbsp
"The Villager's Supper Club will fill a great void in Brisbane's late nightlife options, particularly for the more discerning end of the market and also for the city dweller," says owner Neil Shannon. The Supperclub provides a completely private, hidden lounge, unseen and unnoticed from the street below. Guests are greeted by luscious chesterfields and the delightful library.
The 'gastro' side of things is smart and well covered, almost too extensive to broach here with such limited space. As for the drinks it's certainly worth noting a few of the available options. The cocktails have a full range, showing old, new and the twisted – a simple Rhubard and Vanilla Bellini would be a nice introduction, perhaps followed by a refreshing Raspberry and Sage Collins, served tall with the regulation slug of effervescence.
For that afternoon session you'll do well to work you way through the beer list knocking back a few icon brews like; Holegate, Brewhouse White Ale, Rogers (mid-strength, but with a full weight of flavour) or a White Rabbit Dark Ale from the tap. The wines show a good range, although a bit slim in the Rieslings – Jim Barry stands alone, but it's a cracker so you'll not be disappointed.