This new bar featured in the September issue of Australian Bartender
64 Foveaux St
Surry Hills, Sydney
elloco.com.au
The latest offering from the never ending roll-out that is the Merivale group – and it's hitting the right chord yet again. Justin Hemmes and Merivale chef Dan Hong travelled to Los Angeles visiting over 40 different venues for inspiration before coming back and setting up El Loco within a matter of weeks.
ADVERTISEMENT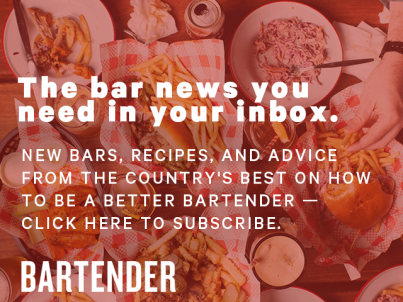 &nbsp
With the fit-out completed over a deadline of days the venue includes a pop-up Margarita bar, Mexican themed artwork and a kitchen capable of pumping out some seriously tasty treats like Pork Al Pastors – spit roasted pork with a pineapple salsa; Carne Asada, lemongrass beef and salsa verde and the Pollo, chicken and sweet corn sals.
"Each taco is sort of like an explosion in your mouth," says Hong and by the looks of things the explosion of flavour is only matched by an explosion of interest in the once, more demure, Excelsior Hotel. Merivale cocktailian Mike Enright was behind the drinks on offer, and there's no surprise that Margaritas are front and centre along with a huge range of Tequila.