Tatler's new owners, Tim Clark and Brendan Watson
Tatler
169 Darlinghurst Road Darlinghurst
tatlersydney.com
Tatler can plausibly lay claim to a couple of Sydney firsts — it was perhaps the first Sydney small bar, and it enjoyed a reputation for being the most exclusive bar in Sydney with its clientele of  regulars drawn from Sydney's music, media and arts in-crowd, long before members-only clubs like De Nom came along in the late 2000s. Now its looking at two decades since it was established and new owners, Brendan Watson and Tim Clark have taken it through a revamp to re-establish some of that allure.
"When we found out that the place was available, we knew we wanted to do something very particular — to build a place we would want to go to, where we'd want to hang out," said Clark.
"I used to work here 13 years ago, and have great memories. It was a bar you could just pop into, any night, and there'd be different characters here you could chat to, there was always interesting stories and things going on."
ADVERTISEMENT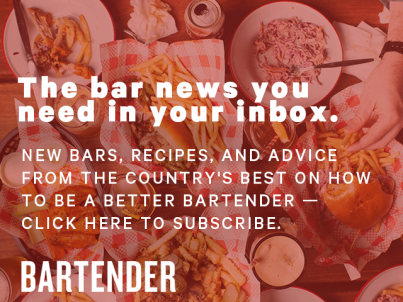 &nbsp
They're not looking to be the latest Sydney cocktail bar flash-in-the-pan. "We're not positioning ourselseves as a world leading cocktail bar. We just want to make a great drink, whether it's a gin and tonic or it is a cocktail of whatever nature, it's just got to be good and served well with a bit of care and attention," said Clark.
In keeping with its heritage, they'll keep the famous grill door entrance, said Clark.
"You'll ring the doorbell, the hostess will greet you and bring you down," he said. There you'll find the original 20-year old baby grand piano graces one room, with sofas and lounges, and a small dancefloor for when the faders get pushed up.
Tatler opens this week as part of ARIA week starting Tuesday the 26th of November at 169 Darlinghurst Road Darlinghurst. They're open from 6pm until very late, Tuesday to Saturday.

View Larger Map