Apparently there's some important sporting event going on in Brazil this month. Teams from countries all around the globe have descended on Brazil, kicking a perfectly spherical object up and down a grassy pitch. Yep, everyone is talking about the 2014 FIFA World Cup, and about Brazil. Football is big in Brazil, but that's not all they're keen on over there. They're also quite fond of a party.
And is there a better way of knowing what a place and a people are like, than by looking at their bars?
Here's a few that give you an idea of what Brazil is all about.

From left: Bar do Gomez, Z Carniceria
ADVERTISEMENT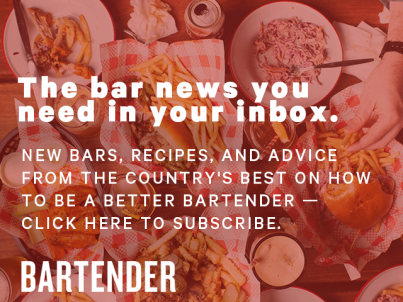 &nbsp
Armazem Sao Thiago (Bar do Gomez)
Rua Áurea 26, Santa Teresa
armazemsaothiago.com.br
This bar is like a little time capsule of a place. A curved building occupying a street corner, inside there are old photos, cigars, and plenty of cerveja to go around. They're not shy when it comes to cachaca either — they stock dozens of different bottlings. The place has been around since 1919 and is ostensibly a grocery shop — just one that functions as a bar and meeting place as well. That's better than your local Coles, right?
Z Carniceria
Rua Augusta 934, Sao Paulo
zcarniceria.com.br
Hey — we found the hipster joint. Opened in a former butchers' shop (see?) is this place, redolent with the sounds of killer jazz (ok, perhaps it's not that hipster) and hanging meat hooks, this Sao Paulo bar pumps out classic cocktails as well their own creations.
Academia da Cachaca
Rua Conde Bernadotte 26, Leblon
academiadacachaca.com.br
Cachaca is front and centre at this bar, as you might expect from a place called Academia da Cachaca. Here there's a big focus on cocktails, which are for the most part cachaca-driven, fresh, fruity and like Rio de Janiero itself, lively. They've got a list that includes Batidas (the creamy, cachaca and fruit combo) and make Caiprihinias with fruits like pineapple and passionfruit. For their house creations they skip the cachaca and go for rum, like in the Cocada Geladinha (rum, coconut, coconut water).
Bar de Copa
Avenida Atlântica 1702, Copacabana
Sure, Brazil does drinking on the streets and at the beach and in small neighbourhood grocery stores — but you'll also find some upmarket drinking, like you'll get at Bar de Copa.
Located inside one of the more beautiful hotels we've seen, the Copacabana Palace (come on, it's called a palace for crying out loud) this bar is fitted out in the mould of a classic hotel bar. That means the décor is sleek, there's flashes of gold, and you'll pay a higher price for the privilege of perching yourself on a stool there.
Bar do Bin Laden
Anhangabaú, São Paulo
Any of the above options are probably better drinking options than this bar — but we imagine it'd be quite an experience nonetheless. Run by a guy who, when 9/11 happened, realised he bore a striking resemblance to the reviled terrorist, renamed his bar. It's now become a magnet for goths and metalheads. It almost looks fun.