Whether you're opening a bar, or you're a bartender looking to make the next step in your career, at some point you're going to need to deal with the media.
Perhaps you want to get the word out about your bar's new cocktail list, or you've hired a bartender with exceptional skill you'd like to promote as a draw for your venue. Whatever it is, if you want to know how you should go about navigating the complex and often opaque world of the media and publicity, make sure you get along to this workshop at Sydney Bar Week on Tuesday the 30th of September.
We've assembled a panel with experience from all the sectors you need to be familiar with, and they'll share their thoughts and expertise on what you should and shouldn't do when it comes to promoting yourself and your bar.
ADVERTISEMENT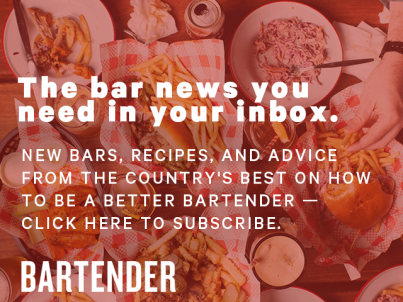 &nbsp
Bar Publicity & Advertising
Time: 3.45pm – 4.30pm
Location: theloft, King Street Wharf
Cost: Day pass $25. Click here to book.
Panel:
Jeanine Bribosia – The Cru Media;
Corinne Mossati– Gourmantic;
Ben Shipley – Everyday Drinking;
Mike Enright – The Barber Shop;
Sam Bygrave – Bartender Magazine.
Find out what you should do — and what not to do — when using trade, consumer and social media to promote yourself or your bar.
To attend you'll need a $25 workshop day pass, which gets you to all the workshops on Tuesday the 30th of September. Make sure you don't miss out as there's only limited seats for the day — to book  your ticket to the workshops, click here to download the booking form.
Check out the list of other workshops taking place that day — your day pass will get you access to each workshop.
Bartender Workshop 1
Japanese Whisky Masterclass  presented by Suntory Whisky
Time: 11.30am – 12.15pm
Discover the art of Japanese whisky and gain an insight into Suntory's highly acclaimed whisky distilleries, presented by Club Suntory.

Bartender Workshop 2
The race to stock the geekiest brands in on!
Time: 12.30pm — 1.15pm
Panel: James France, Vanguard Luxury Brands; Stu Gregor, Four Pillars Gin; Sven Almenning, Speakeasy Group;  Ben Davidson, Pernod Ricard; Jason Williams, Group Bars Manager Keystone

Bartender Workshop 3
"Craft Bourbon" – Presented by Woodford Reserve
Time: 1.45 – 2.30pm
What is a true craft Bourbon?  This masterclass by Woodford Reserve, a distillery which has pioneered innovative practices that have shaped the entire Bourbon industry.

Bartender Workshop 5
Jalisco Heartbreak presented by Herradura Tequila
Time: 2.45 – 3.30pm
A glimpse into the sustainability of the Blue Agave & Tequila industries.

Bartender Workshop 4
Bar Publicity & Advertising 
Time: 3.45 – 4.30pm
The do's & don'ts to promote yourself or your bar. Panel: Jeanine Bribosia, The Cru Media; Corinne Mossati, Gourmantic; Ben Shipley, Everyday Drinking; Sam Bygrave, Bartender Magazine; Mike Enright, The Barber Shop.