Sean Muldoon and Jack McGarry don't do things by halves. When the ex-Merchant Hotel bartenders moved to New York from Belfast and set up Dead Rabbit Grocery & Grog, like many who open a bar they were faced with delays — though not even Hurricane Sandy could send them off course.
And the lore of the bar's cocktail menu development is legend: McGarry tested thousands of recipes, tweaking them for the modern drinker (and going through dozens of iterations for a single drink), an approach that has paid off. The menu itself has picked up honours — it earned the title of world's best cocktail menu — and each iteration has come with commissioned illustrations and a strong narrative. they swept the board with awards and Dead Rabbit quickly became one of the world's most talked about bars.
Now the duo have opened BlackTail, their homage to the era of drinking that saw thirsty Americans living under Prohibition flee to Cuba on a jet plane.
"We are celebrating American bar culture in Havana from the 1920s through the 1950s," says McGarry. "We consulted classic cocktail books from the era to see what Americans were drinking. Rum was popular, as were brandy, gin and whiskey, with agave spirits and vodka beginning to make an impact. In particular, we are championing the highball, the unsung high priest of tall drinks. All of the cocktails are based on historical recipes interpreted for today's tastes and amplified with the latest techniques, like sous vide."
ADVERTISEMENT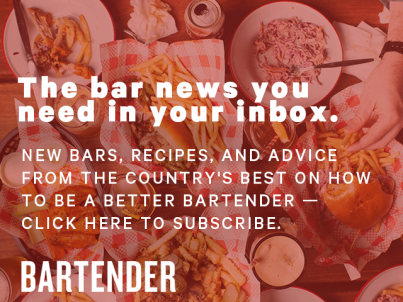 &nbsp
See? At BlackTail, they're not doing things by halves.
So they've got a classic Rum & Cola on their menu, but don't be underwhelmed: their version is a reinterpretation of the drink which employs Puerto Rican rum, Fernet Branca, Coca-Cola, champagne and Orinoco Bitters.
BlackTail's drink menu is as comprehensive as you'd expect, given their previous form: there's some 50 or so drinks to be had, from five sections (Sour, Highball, Old Fashioned, Cocktail, Punch). But they're not beholden to tradition, as they've brought their emphasis on improving and reinterpreting recipes of old with them (so whilst they list a Daiquiri, they'll also offer you a banana version (yes!), a pineapple version, and, yes you're reading this correctly, the almighty Strawberry Daiquiri.
In fact there's a lot to like about the drink menu — and even more to explore. With a number of intricate Highballs to be had, you may want to schedule a few jet plane escapes of your own to cover the whole list.