Sydney Bar Week kicks off next month, and there's some 29 events happening over the five days — click here to check out the full Bar Week timetable.
This year we've got some great events taking place on the Wednesday, the fifth and final day of Bar Week — great events like this one here.
The Foursquare Rum Distillery is making some of the world's most sought after rum at the moment, and thanks to the fine folks at Quittin' Time, you'll have the chance to be hosted by their distiller, Richard Seale, at this killer masterclass.
This is just one of the 29 great events lined up over five days of Sydney Bar Week, taking place between Saturday the 15th and Wednesday the 19th of September. It's set to be the biggest Bar Week yet — get over to the Bar Week site here and get your RSVPs and tickets sorted before they run out.
What: Foursquare Rum Distillery Masterclass
Date: Wednesday, 19th September
Time: 11am – 1pm
Where: The Lobo Plantation, 1/209 Clarence Street, Sydney
RSVP: Michael.york@quittintime.com.au
Doorly's Barbados Rum is one of the Island's oldest and most prestigious rum brands. Today it is produced at the Seale Family owned Foursquare Rum Distillery. This masterclass is hosted by Distiller Richard Seale a 4th generation producer on an island where rum has been made for nearly 400 years.
ADVERTISEMENT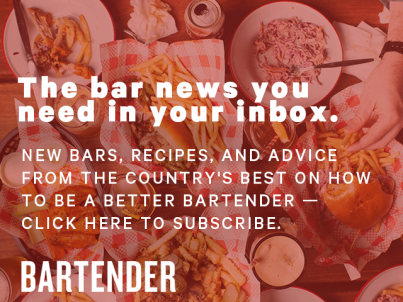 &nbsp