It was a big five days of Sydney Bar Week this year — there were parties, tastings, the 18th annual Bartender Magazine Australian Bar Awards, and even some bar operation education, like that on display at The Business of Bars Conference held in the beautiful Restaurant Hubert theatre on Tuesday 18th September.
Some 96 people turned up to the sold out event to listen to four great sessions covering all aspects of the bar business. Speakeasy Group's Greg Sanderson and Sven Almenning got the event off to a great start with their session, 'How we built a business by ignoring sound business advice.'
The next session, 'What does our bar industry look like in 2025?' saw Australian Bartender editor Sam Bygrave hosting a panel discussion that included Jacob Briars (Bacardi Global Advocacy Director), Paige Aubort (Founder, Coleman's Academy), Ben Meredith (Manager, External Affairs Philip Morris), Deirdre Ryan (Group Operations Manager, Merivale), Michael Madrusan (Owner, Everleigh & Heartbreaker Melbourne), and Olivia Rockwell (Restaurant Manager, Continental Deli Bar Bistro, Sydney).
The third session of the day was all about getting the word out about your bar for as little cash as possible, 'How to promote your bar on little or no marketing budget?' Hosted again by Sam Bygrave, there was valuable insight from the panel which included Erin Orlan Raleigh (Co-owner Jangling Jack's Sydney), Amy Cooper (Journalist Fairfax Media), Andrew Baturo (Owner The Gresham, Walter's & Haya Bar), Chau Tran (Co-Owner Burrow Bar), and Dim Rtshiladze (GM, Mechanics Institute, Perth).
ADVERTISEMENT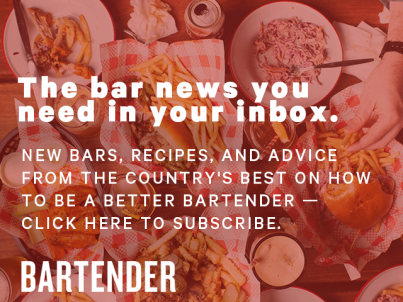 &nbsp
The last session of the day saw Jacob Briars, Bacardi's global advocacy director, give an informative talk on the 'Seven habits of the world's best bars', which was chock full of valuable knowledge gleaned from Briars' travels to the world's best bars across the globe.
Take a look at some of the shots from the day below.