Given the ongoing lockdown in WA, the bar industry out west celebrated the best of WA's hospitality industry on Monday night at Magnet House during industry event, Barchella.
The brainchild of long-time industry legends, bar consultant Ben Tua (The Old Synagogue, El Grotto, Sweetwater) and DJ Kayty Banks (Banks & Co – Events, Promotions & Marketing), Barchella brought Perth's hospitality community together using the tag line "This is Hospitality, Welcome Home".
Honouring the people who make our weekends happen, peer votes from 100 of Perth's most influential hospitality professionals were collated for a range of categories including Best Chef, Best Nightclub and Best Bar.
Barchella was also an event for a cause. Tua is donating 100% of his personal profits from the event to initiatives to help keep hospitality workers in Northbridge safe, as well as education initiatives for the WA bar community and a percentage of ticket sales will be donated to similar initiatives.
"Barchella is more than just an epic party", Tua says. "Hospitality has given me so much and I just wanted to do an event where I could give a little back to our community and do something really positive for the industry.
ADVERTISEMENT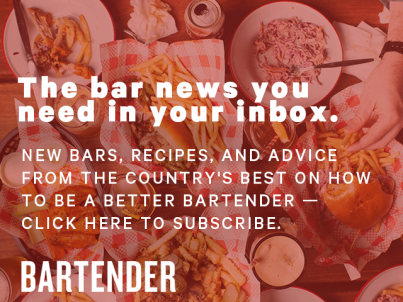 &nbsp
"Also, there are so many people doing so many great things in WA – our hospitality industry is booming, and it needs to be recognised. We put together a panel of 100 industry veterans to decide who wins and they were all announced on the night, so the winners had something extra special to celebrate and party to."
2020 WA BAR AWARDS WINNERS