The Koutetsu is located at 555 Hunter St, Newcastle West
Thekoutetsu.com
Photography by Phoenix Media Productions
Featuring in the Bar Awards 2022 finalist list for Regional Bar of the Year, this intimate little venue is led by Chris Wilson, who is passionate about his drinks.
A small speakeasy bar brings life to a quiet part of Hunter Street, specialising in cocktails, spirits, craft beers and premium wines. Predominantly Australian gins and Japanese whiskies dominate the back bar, and here we have two cocktails from Chris that showcase his two favourite spirits.
TRIGGER
50ml Hendrick's Gin
10ml Suze
15ml TK Yuzu & Mandarin Oleo
10mls Fresh Lemon
Carbonated and served over clear ice with a Skeleton Magnolia Leaf garnish.
ADVERTISEMENT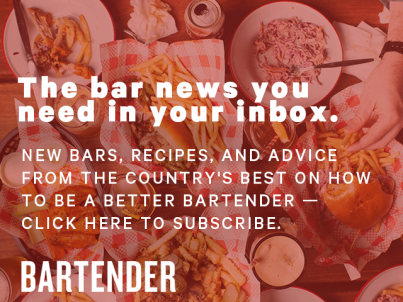 &nbsp
DAY ONE
60ml Nikka Black Clear Whisky
3 Dash Angostura Bitters
12.5ml TK Matcha Syrup
Stirred/Strained & Topped with Shochu, Sesame Foam
Garnished with Matcha Powder