Where do great ideas come from? Where is the new and the novel born? Sometimes it's a flash of inspiration, but more often than not it comes from borrowing from different fields, crashing disciplines together, and building on what has come before.
That's what many of the drinks have in common on the list that writer Robert O. Simonson compiled into the app, Modern Classics of the Cocktail Renaissance (you can get the full list at alcademics.com). You'll see these new creations — like this one here, the Gin Basil Smash — have borrowed from elsewhere and incorporated those ideas into a classical formula to create new drinks. Sometimes, it's as simple as adding basil to a recipe, as in the case of the Gin Basil Smash.
Created by Joerg Meyer in 2008 from the Hamburg bar, Le Lion, this drink has spread around the world. It's classic in its dimensions, with the basil being the one thing updating the drink to the modern age. It comes from a period in time in which the whole kitchen was thrown into recipes. But instead of a full nursery of herbs, Meyer kept it simple: the basil is a simple and elegant addition that makes the drink that much more refreshing.
Gently muddle basil with lemon in a mixing glass.

Add remaining ingredients, fill with ice and shake.

Fine strain over ice in a rocks glass. Garnish with basil.
Adapted from a Joerg Meyer recipe.
ADVERTISEMENT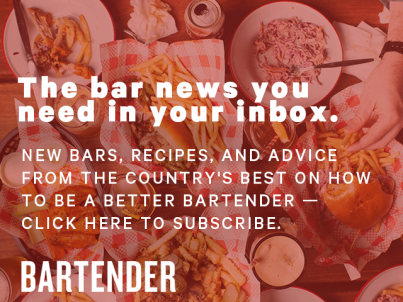 &nbsp