The classic drinks are those that stand the test of time, and the Americano — Campari, sweet vermouth, and soda — is one of the all time greats. It's a simple drink — just a few ingredients is all that's needed.
It's a refreshing drink — the soda sees to that. And it is far from one-dimensional, packing in the flavour thanks to both the Campari and the vermouth.
It can be difficult to improve upon the classics, but we like this bright and fresh Grapefruit Americano recipe from Darren Leaney at Capitano in Melbourne.
You may know Leaney from such recipes as this technique-driven riff on the Bellini, or from such stories as this one detailing the creative process behind the drinks at Capitano.
This Americano take keeps the simplicity of the original — there's but a few ingredients — but adds the freshness of a white grapefruit cordial to give the drink a little tang. A hit of saline solution sees the flavours pop.
ADVERTISEMENT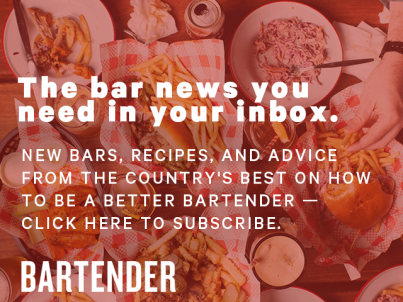 &nbsp
Build in a highball glass over cubed ice.

Garnish with a pink grapefruit slice.
For the white grapefruit cordial:
24g white grapefruit zest, microplaned
240g caster sugar
400ml white grapefruit juice
200ml water
12g citric acid
Add grapefruit zest to sugar, mix and leave for 10 minutes or so. Combine all ingredients in a jug and stir to dissolve sugar and acid. Strain through a superbag or muslin cloth.
Adapted from a recipe by Darren Leaney, Capitano, Melbourne.