The Remember the Maine is one of those drinks that has undergone a name change over time; originally it was better known as McKinley's Delight.
This is Joe Sinagra's favourite absinthe cocktail. "Rye, sweet vermouth, a dash of Cherry Heering with an absinthe rinse," he says. "The absinthe ties everything together, the anise gives the cocktail a roundness that travels through the drink while the bitterness from the wormwood balances out the sweeter elements. I've tried it without the absinthe and it's a little sweet and obvious."
You might notice the similarity of this recipe to one in Charles H. Baker Jr.'s The Gentlemen's Companion: Around the World with Jigger, Beaker and Flask.
"After 1939 it started being called Remember the Maine," says Sinagra.
Stir down all ingredients with ice and strain into a cocktail glass.
Adapted from a recipe provided by Ryan Lane, The Gresham.
ADVERTISEMENT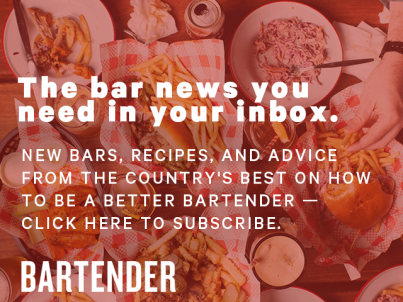 &nbsp