Irish whiskey is perfect for blazing, Jerry Thomas-style, so with St Patrick's Day on this weekend we've pulled together this ace recipe from the team at Sydney bar, The Wild Rover.
In this recipe, it's the little addition of muscat that helps to sweeten and soften the spirits, giving body to the palate, and taking a little of the alcohol heat off the punchy whiskies in the mix.
Blaze ingredients between two heatproof vessels. Garnish with a clove studded orange twist.
Adapted from a recipe
at The Wild Rover, Sydney.
ADVERTISEMENT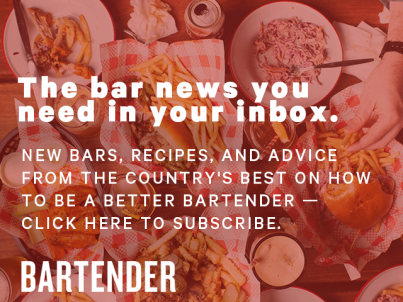 &nbsp