With the completion of the third and final component of the Australian leg of Reserve's year long World Class program 10 finalists have been announced to compete for a spot to take on 24 of the world's best bartenders. The final is set to be held next Tuesday in Sydney.
World Class Dark Spirits Experience
The final round of Australia's World Class competition for this year has finished in a close run for the final spots in the World Class Australia National Final. Bartenders from Sydney, Melbourne and Brisbane were asked to create a drinking experience around Reserve Dark Spirits portfolio with some exceptional results.  Reece Griffiths of Sydney's The Victoria Room took out the number one spot with a Talisker single malt Scotch experience highlighting three of the  major flavour components of the whisky in three separate drinks.
Reece used different heats to alter the viscosity, texture and flavour profile of the whisky with some added sensory elements to enhance each.  He will be rewarded with a place in the World Class Australian National Final and be invited to the Victorian Snow Country for a unique whisky experience along with guests from 10 other venues participating in the World Class program.
ADVERTISEMENT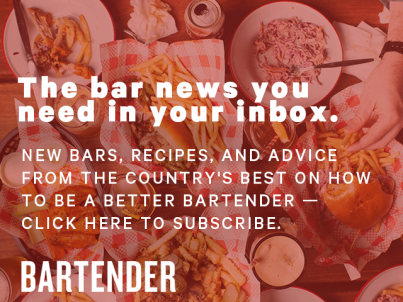 &nbsp
The Top 10
Australia's World Class National Finalists have now been chosen. The Top 10 will now go head to head in a series of bartending challenges to find our national representative for the global World Class challenge in Athens in July.
The bartender that comes out on top will then compete against 24 other nations for a chance at the glory; and the opportunity to create their own cocktail book for global distribution.
Last year Melbourne's Adi Ruiz came third in the  global World Class competition he's made in back in Australia's Top 10 again to see if he can go one better. Check back here next week for the final results!
The Top 10 are:
Jason Williams, The Galley Room, Melbourne
Pierre Fajloun, Ivy, Sydney
Ryan Lewis, Siana, Brisbane
Petr Dvoracek, Lotus, Sydney
Jan Liska, Zeta, Sydney
Adam Brewer, Sling, Brisbane
Elle Wormald, Eau-De-Vie, Sydney
Reece Griffiths, The Victoria Room, Sydney
Adi Ruiz, Black Pearl, Melbourne
Lee Potter Cavanagh, The Victoria Room, Sydney
Visit www.weareworldclass.com for information on the global World Class program.